This article pertains to SpareFoot users under the OneTime pricing model. To learn how this works for RentPercent users, read this article.
In order to calculate your SpareFoot fee for a particular reservation, you'll first need to know your facility's bid which you can find in your MySpareFoot account.
Click on the bidding tab on the left hand side of the page

You'll see your current bid and ranking at the top of the page.
If you'd like more information about bidding, check out this article.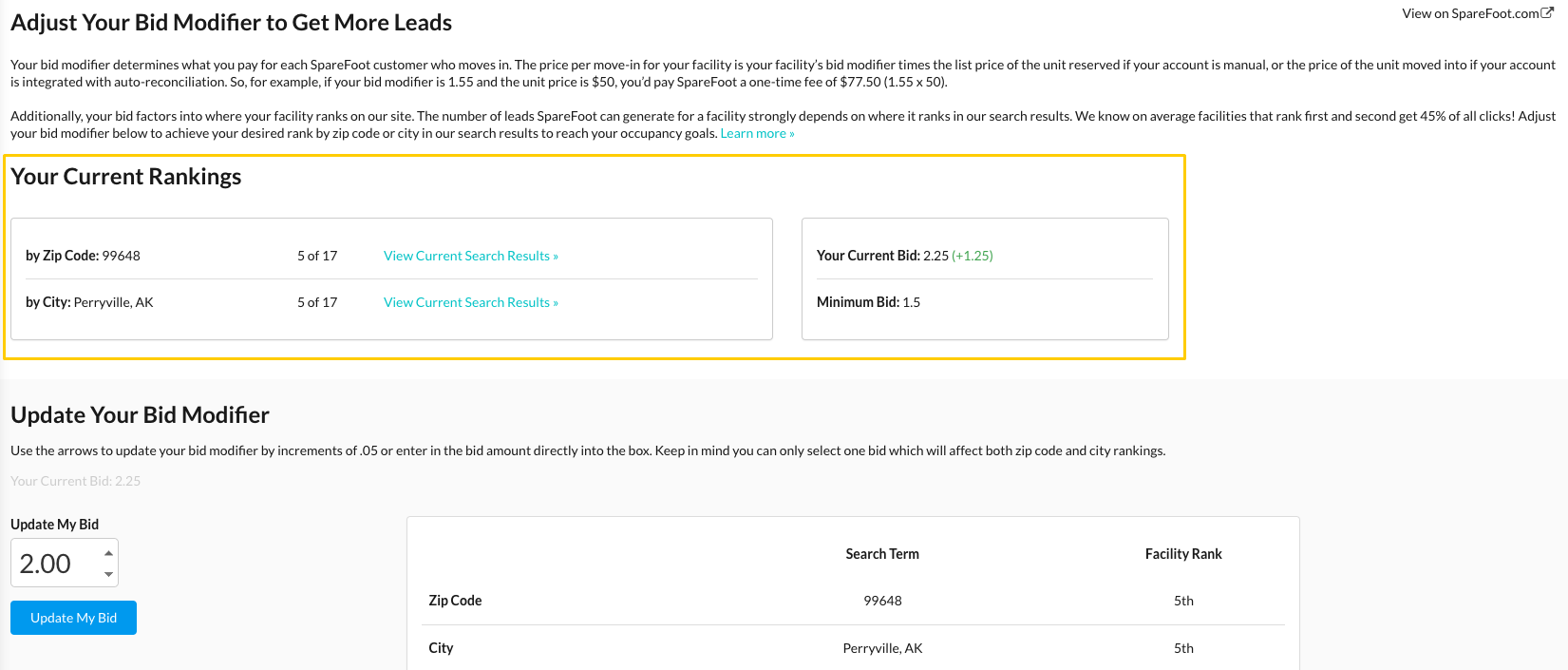 Once you know your bid, you can calculate your OneTime SpareFoot fee for a move in by multiplying the price of the unit by your bid.
For example:

How do specials and promotions affect my SpareFoot fee?
Your SpareFoot fee is calculated using the monthly unit price, so short-term offers and promotions (along the lines of "first month free," or "$1 move-in special") are not factored into the amount you pay per rental.