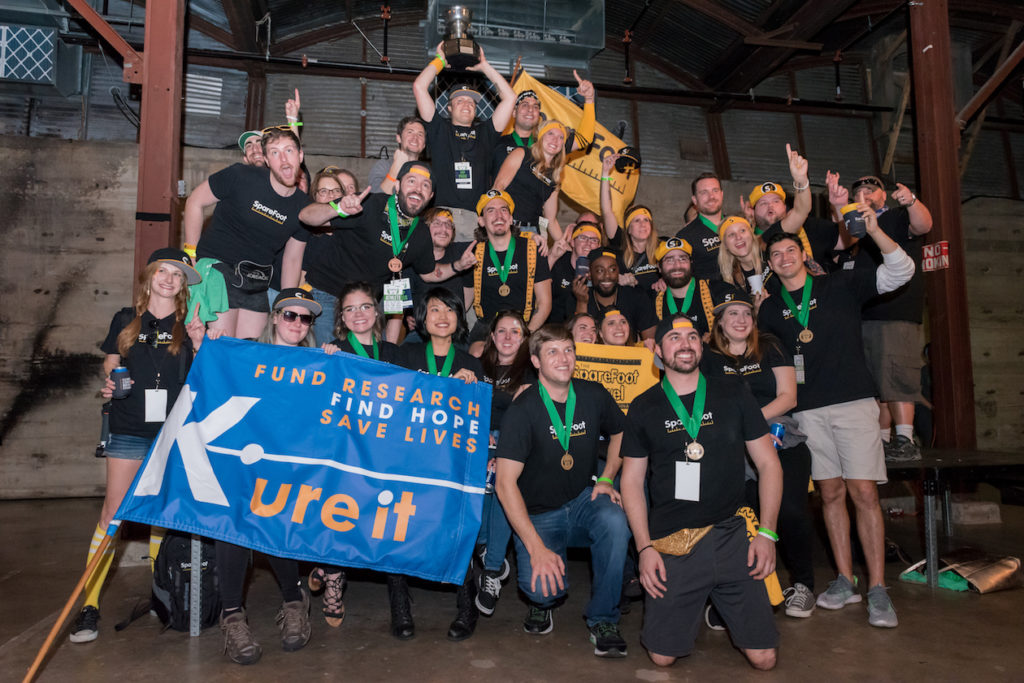 SpareFoot Wins the 2017 Austin Startup Games, Photograph by Clayton Sharp.
It all started when a college student needed a place to store his stuff, and realized it wasn't easy to find, compare and reserve storage online…
That was our Founder/CEO Chuck Gordon in 2008. He was about to leave U.C.L.A. to study abroad in Singapore, but couldn't find an affordable storage unit in time. He ended up storing his stuff at his best friend (and future Co-Founder/CSO) Mario Feghali's house.
When Chuck returned to L.A., he and Mario originated the business plan that would become SpareFoot. They graduated and headed to Austin, TX to grow SpareFoot into a service that helps customers locate storage and owners fill their vacant units.  
Today, we're a team of smart, fun, and friendly people in Austin. We call ourselves SpareFeet, and our "work hard, play hard" office culture is legendary.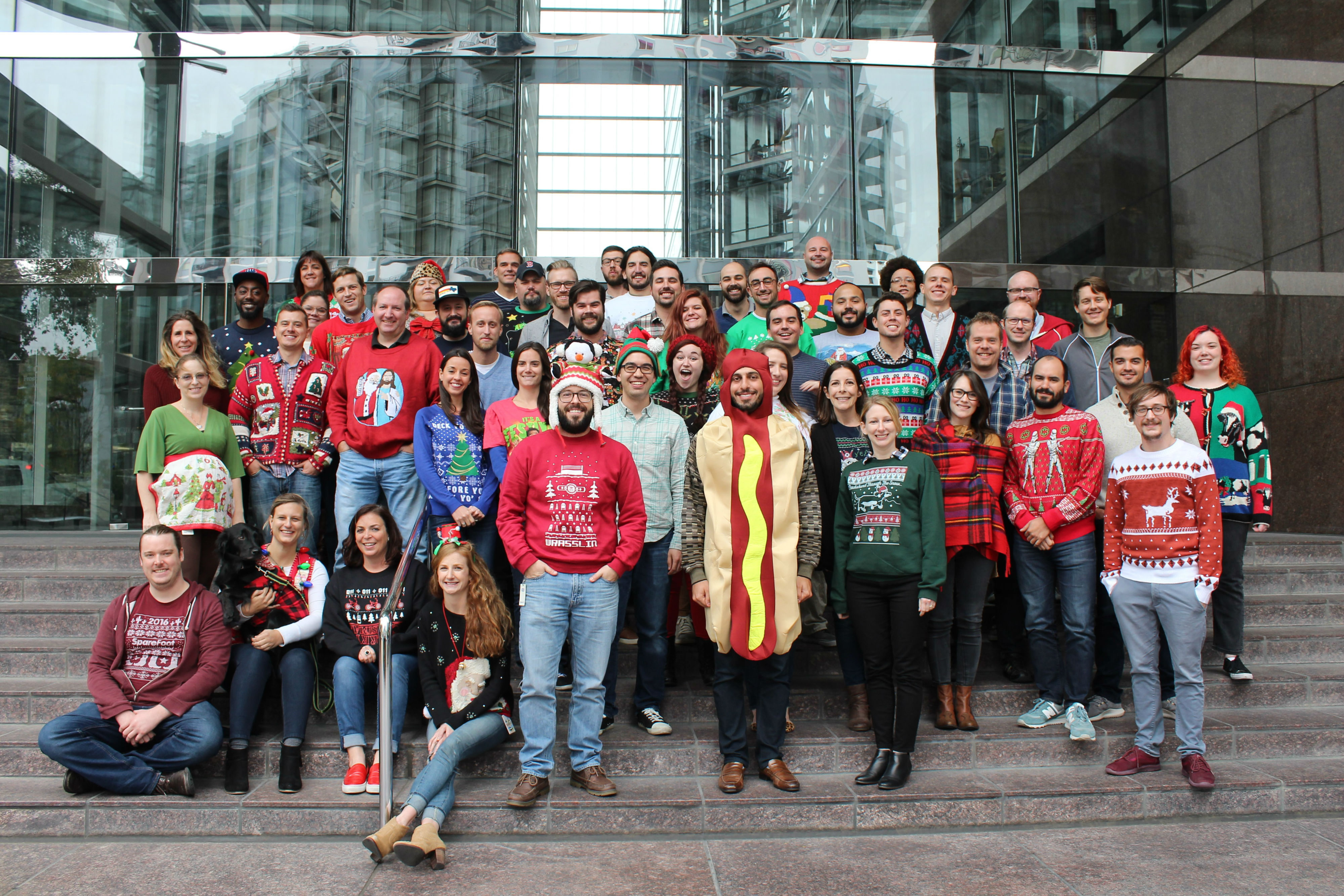 SpareFoot Ugly Holiday Sweaters, 2017
We also take pride in giving back to our communities through volunteer opportunities and by raising funds for charities and non-profit organizations. Here are just a few examples of how SpareFeet give back to our communities:
We've donated free storage units to victims of natural disasters such as Hurricane Sandy, the Oklahoma City tornados and the floods in Colorado.
Each year SpareFoot competes for Gold in the Austin Startup Games, an Olympic-style event for tech companies, to win funds for Kure It Cancer Research. We have raised $90,000 to date!
We help put food on people's plates by raising thousands for the Central Texas Food Bank annually as well as donating time to organizations such as Urban Roots.
We host an annual Street Store to help provide clothing to our community's homeless.
We donate our time to organizations that help empower women such as Dress for Success. Speaking of women, we are also proud to be a silver-level mother-friendly workplace!
We love dogs and not only is our office dog-friendly, but we've also run several campaigns to raise funds for local non-profit organizations such as the Austin Humane Society and Austin Pets Alive!