There are a few different ways in which a customer can make an inquiry about your facility.
Get map & hours
Customers on SpareFoot can click an option to be sent your facility information: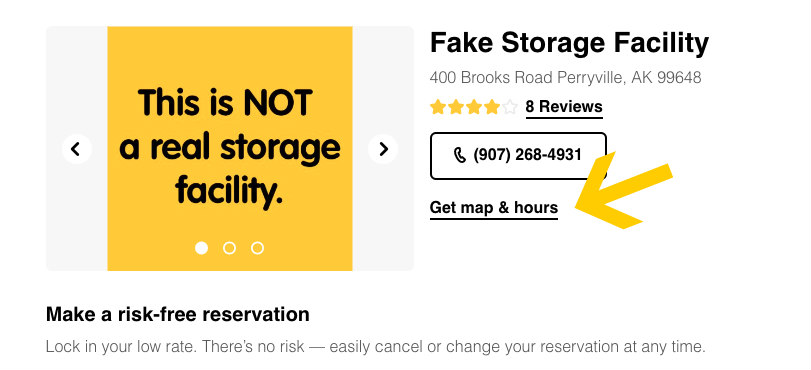 The customer can enter their email address to receive an email with your facility hours and location: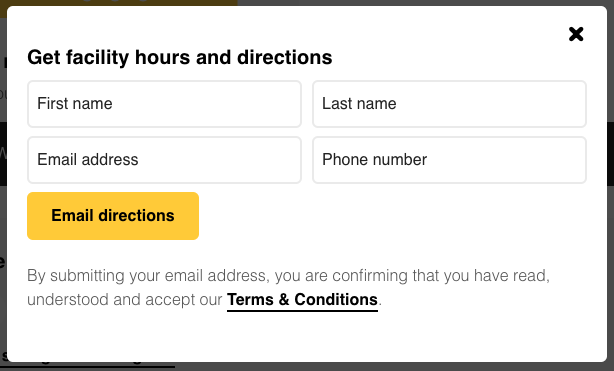 On the phone with an agent
If a customer speaks with one of our customer service agents and can't make up their mind, they'll get a list of units that they were deciding between. The email looks like this: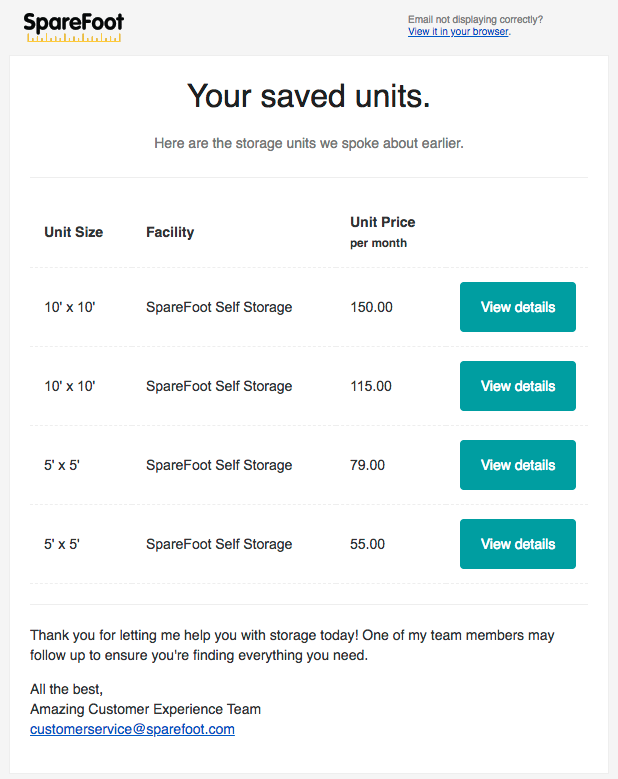 What can facility operators do with inquiries?
Great question! We've written an entire article addressing just this question. Click here to learn more!