IMPORTANT:
When Tenant Connect calls your facility, the person who answers the phone is given five options (e.g., "Press 1 to be connected," etc.). Our reports are based on what happened on that specific Tenant Connect call, not any follow-up calls or activities that occurred later.
Where can I find Tenant Connect reports?
MySpareFoot Reservations Area
Need help logging into your MySpareFoot account? Check out this article for instructions. 
First navigate to the Customers area of your MySpareFoot account.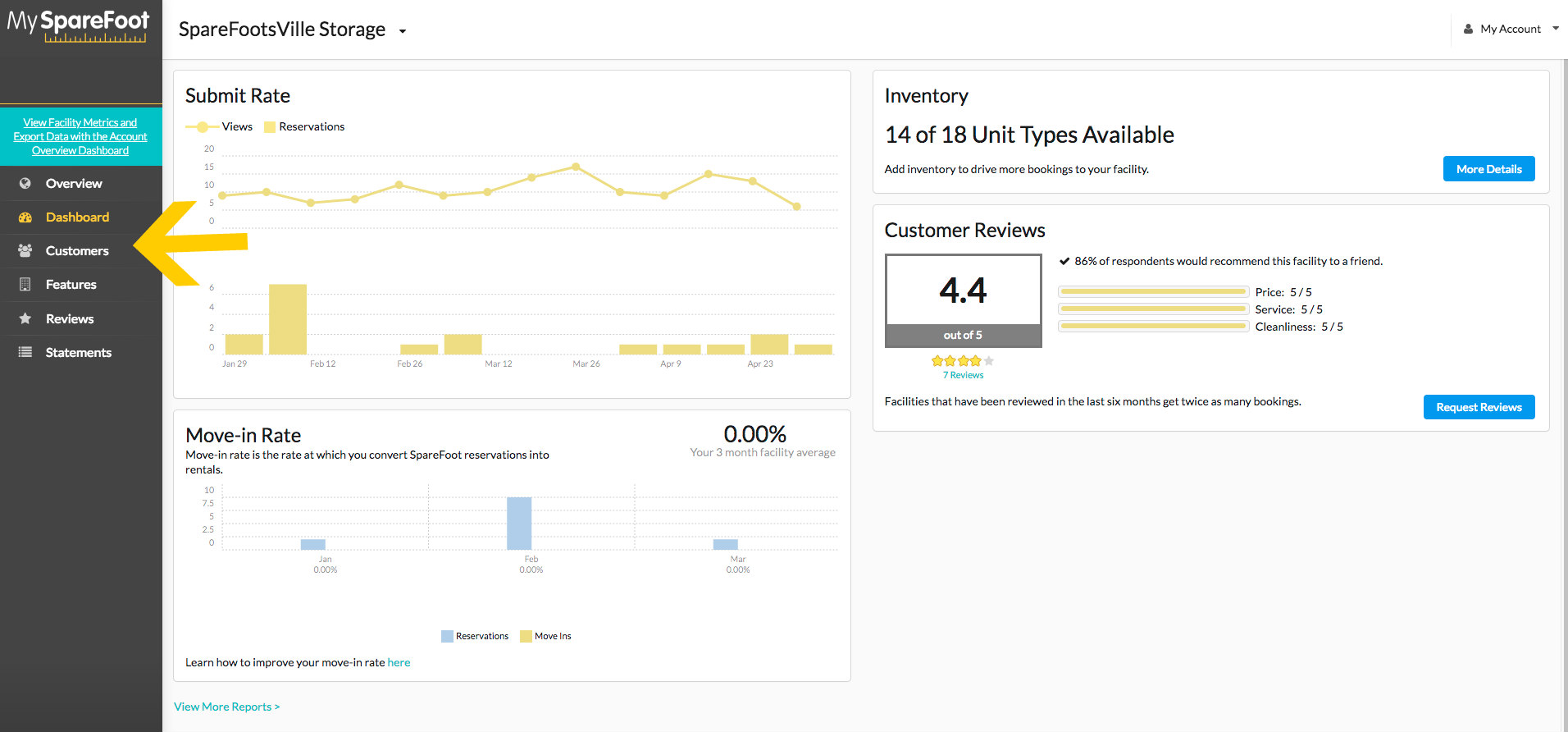 You can always see your reservations in MySpareFoot. The Customers area (shown below) includes Tenant Connect information, as well as a link to the call recording. 
The "Tenant Connect Call" column will say one of the following things: