Need to find a list of your SpareFoot reservations? It's easy as pie!
TIP: SpareFoot sends you an email notification the second a customer reserves one of your units. The subject of the email is "Action Needed: You have a New Customer From SpareFoot"
TIP: Never want to miss a SpareFoot customer? Sign up for our totally free Tenant Connect service where you can receive a phone call and/or text message with reservation information. Click here to learn more.
We want to make it easy for you to always have contact information for your SpareFoot customers at your fingertips.
Need help logging into MySpareFoot? Check out this article for more information. 
First, navigate to the Customers area of MySpareFoot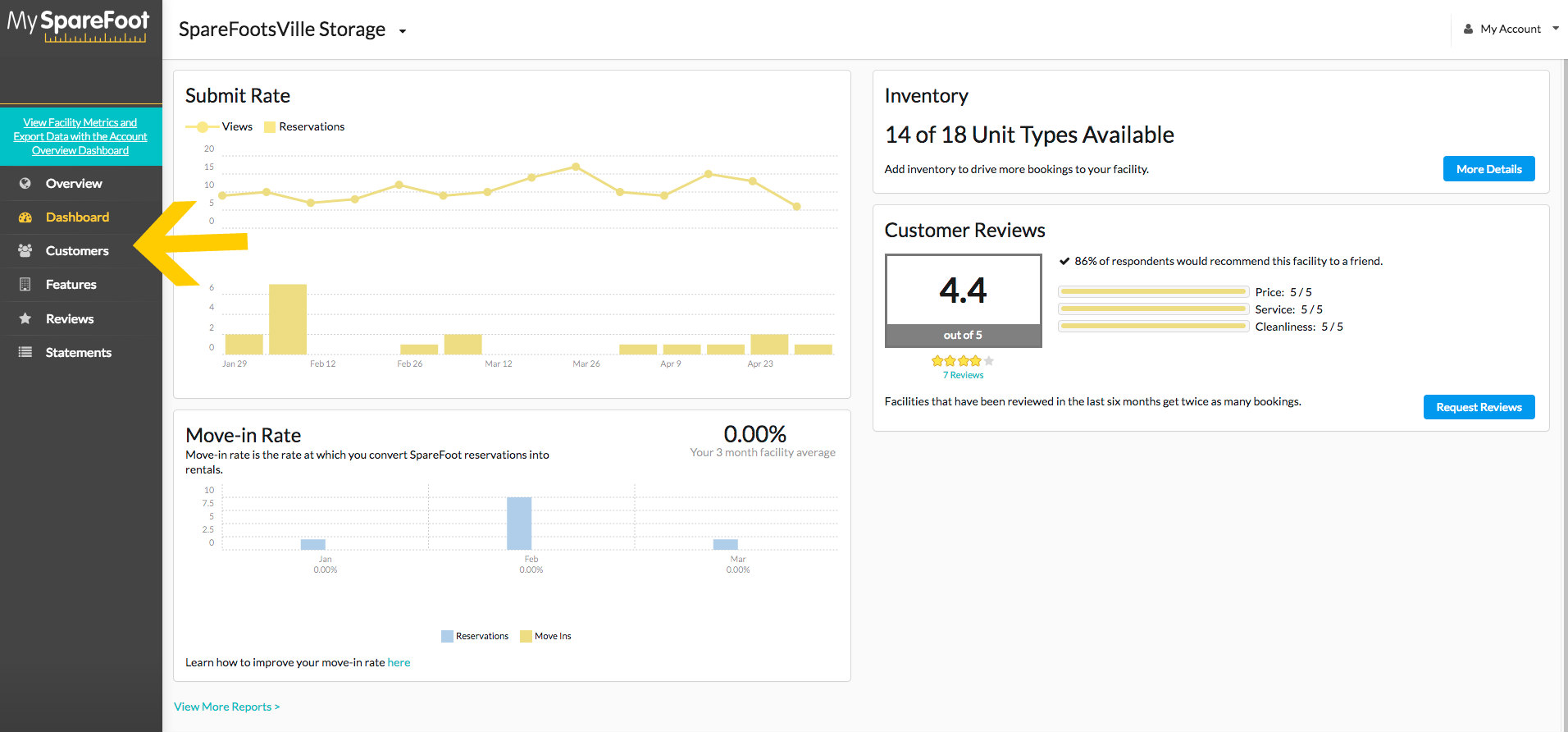 By default, you'll see reservations from the last 30 days: