⚠️ These instructions pertain to SpareFoot users under the RentPercent pricing model. If your account is set up on OneTime pricing, you can find reconciliation instructions in our article: How do I reconcile my statement? (OneTime Pricing).
We're sorry to hear that one of your SpareFoot tenants failed to honor their obligation to your facility. Since you're no longer collecting rent from this customer, you are free to remove them from your monthly statement. This article provides instructions for doing just that.
Locate the customer on your statement (in MySpareFoot)
The customer will be in the "tenants" section of your statement
Remember, your SpareFoot statement is broken up into 3 sections: Late Move-Ins, Needs Your Review, and Tenants. For an overview of the different statement sections, click here.
1. Click "edit" next to the customer's name

2. Click "no"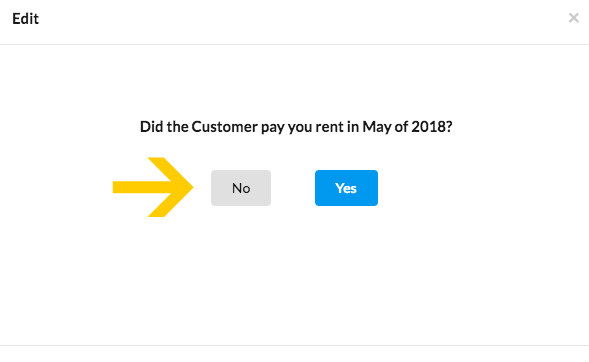 3. Select the appropriate option
Once you've saved a customer as having vacated on your monthly statement, you'll notice
The customer paid $0 in rent
The SpareFoot fee is adjusted to $0.
This customer will not appear on your SpareFoot statement next month.
All through? Click "confirm!"
Click here to learn more about saving and submitting your statement.