Are you using SiteLink's Price Optimizer tools?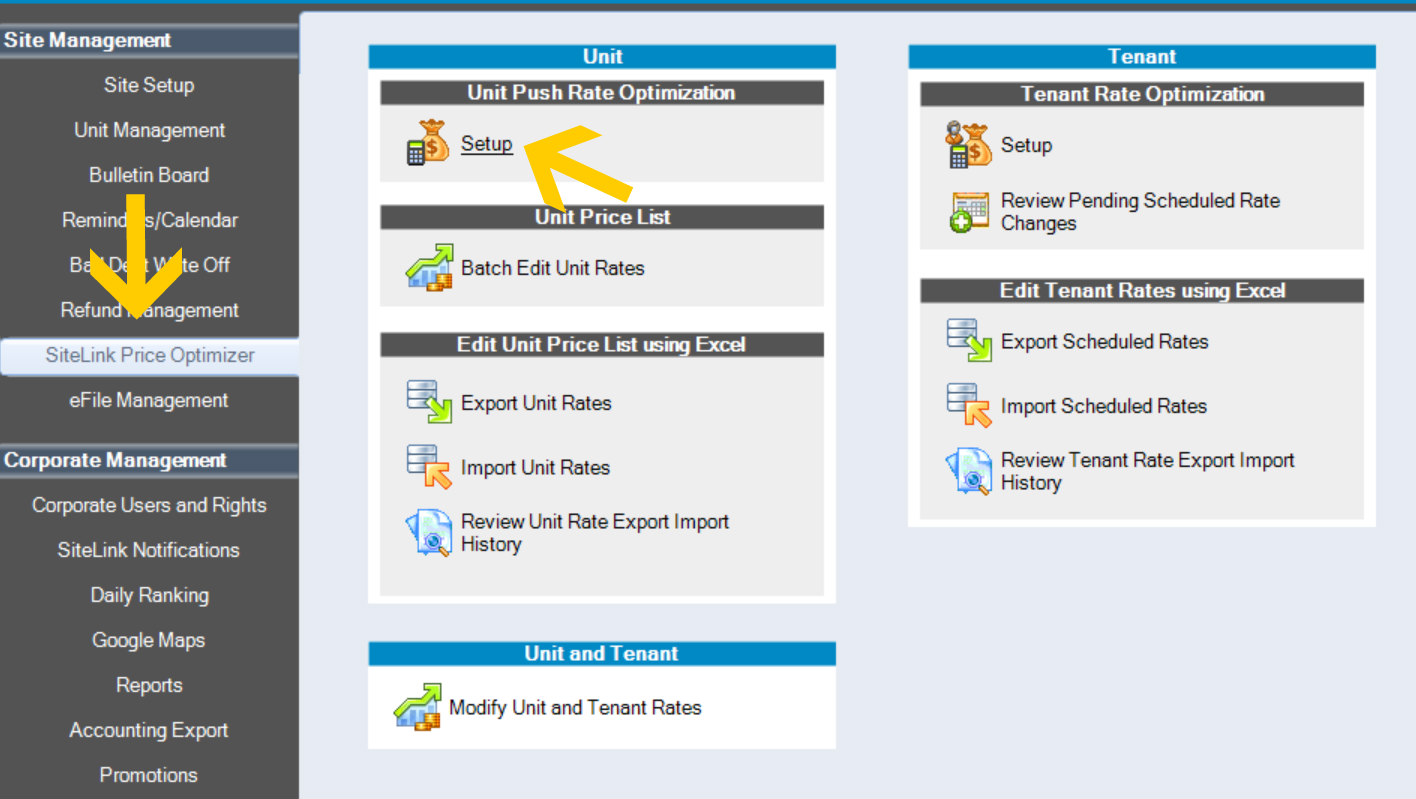 These tools are awesome. Here's the gist of how they work: You set a standard rate in SiteLink, which is the amount you'd like to collect for the unit. Then choose a revenue management plan in SiteLink (you can choose a preconfigured plan or make your own), which will automatically assign a push rate for the unit. This is the price SiteLink advises as ideal to push the unit and get it rented ASAP. Let's say:
You have lots of vacancy in your 10X10 units, and you haven't leased one in a while. If the standard rate of this unit is set at $200, SiteLink might lower that price (within guidelines you've set) to perhaps a push rate of $180.
You have very limited vacancy in your 5X5 units and you leased one yesterday. If the standard rate of this unit is set at $60, SiteLink might raise that price to $75.
Of these two rates, you get to pick which rate you'd like us to use as the unit's price, which will appear to shoppers on SpareFoot.
To let us know if you'd prefer push rate or standard rate, just submit a ticket here. We can make this change for you in a jiffy!
Please note:
If you have multiple facilities on your SiteLink account, you need to make a rate decision for all of your facilities. There's no way to use standard rate at some facilities and push rates at others.
SpareFoot syncs data with SiteLink each hour. Be sure to wait an hour after making a rate change (either to your units in SiteLink or by submitting a ticket to us to adjust your rate preference) to see the updates on SpareFoot!