In this article, you'll learn how to reply to customer reviews of your facility on SpareFoot. Replying to your reviews is a unique opportunity to deliver great customer service outside your store and build your facility's online reputation.
Public replies are also the most effective way to ease any prospective renters' concerns about negative reviews of your facility. Unfortunately, negative reviews are a part of life and trying to dispute them could hurt the credibility of your business. Posting a thoughtful and well-constructed public reply is a great and transparent way to address negative reviews of your facility and improve potential new customers' feelings about your business.
Ready to start replying? Here's how: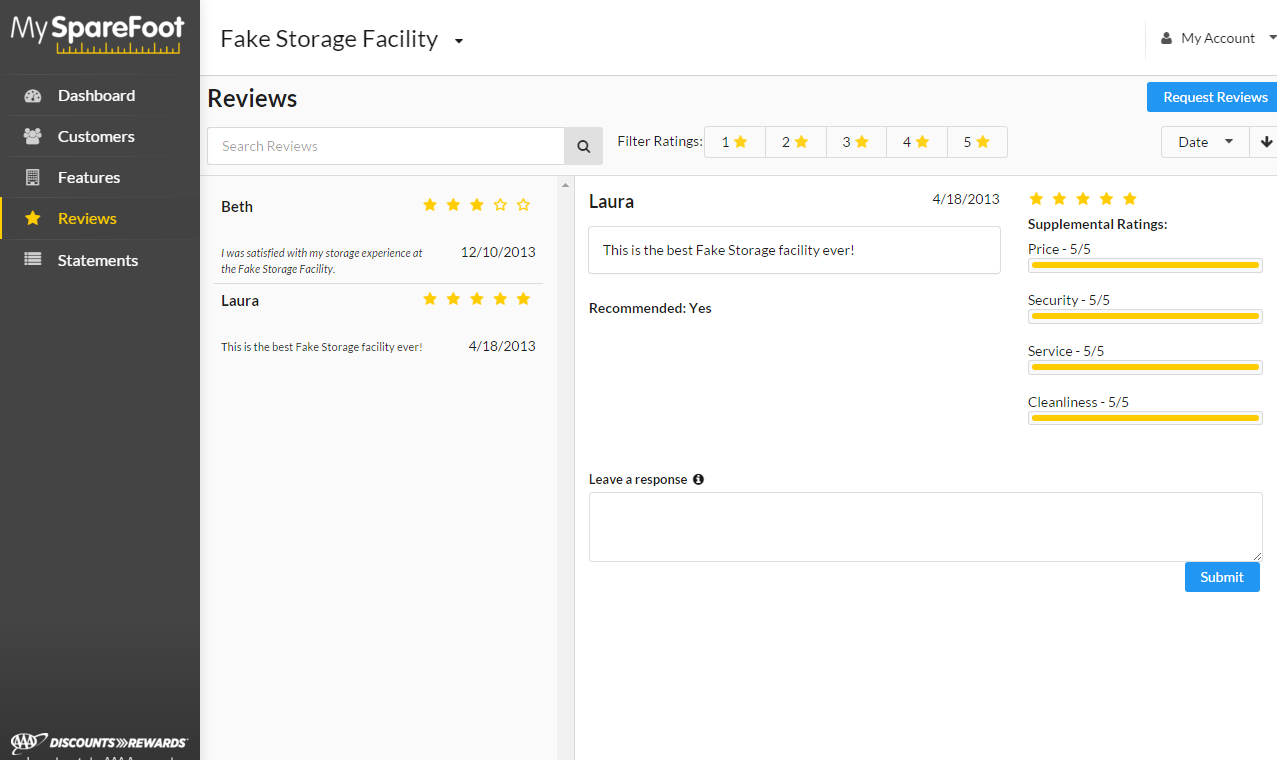 Step 1: The Reviews section of your MySpareFoot portal provides a list of all SpareFoot reviews posted for your facility. To get started, head to the Reviews page of MySpareFoot and click on the review you'd like to reply to from the list.
Step 2: To the right, you will see a "Leave a response" free-form text box where you can enter your reply to the customer's review. Not sure what to write? Check out our best practices for replying to reviews!
Step 3: Once you're happy with your reply, simply click the blue "Submit" button. Then, our Reviews Team will take a look at the content to ensure it meets our review terms and conditions. Once approved, the reply will be posted to your listing immediately beneath the review: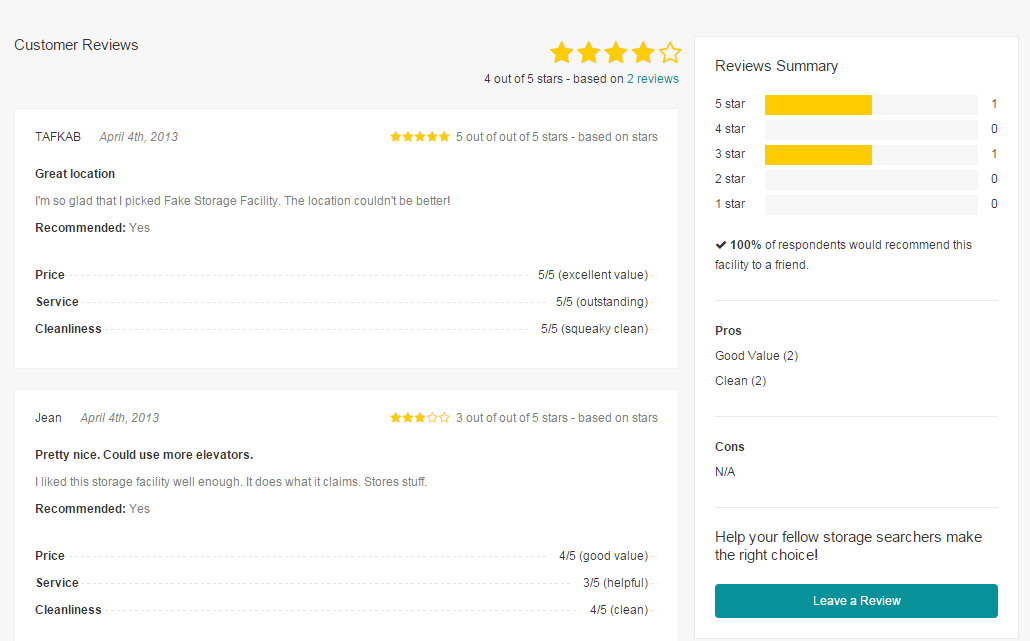 Remember
, everyone who visits your facility page will be able to see your reply, so please use your discretion when posting a response to any review. To stay within SpareFoot's
review terms and conditions
, please do not include phone numbers, email addresses or websites in your response.
For more guidance about what makes a great reply, check out our quick list of review response best practices before submitting yours. Want a second set of eyes? Contact us! We'll happily take a look at your reply and let you know what we think.