This article is a resource for all clients taking advantage of the free integration between SiteLink Web Edition and SpareFoot.
SpareFoot needs to know the full scoop about each of your units - what are the dimensions? The price? Are they inside or outside? Are they available for vehicle storage? Some of this information is set in SiteLink Web Edition, while some is set in MySpareFoot. Read on to see where each bit of information comes from as well as how to make changes.
Where does unit data come from?
If you're looking at your units in MySpareFoot, you'll see that some attributes are grayed out and cannot be edited. These are the attributes that must be correctly labeled in SiteLink Web Edition.
Here's a full list of unit attributes and where to edit the information:
Editing unit data in SiteLink Web Edition
From the "Company" section, select "Modify Units."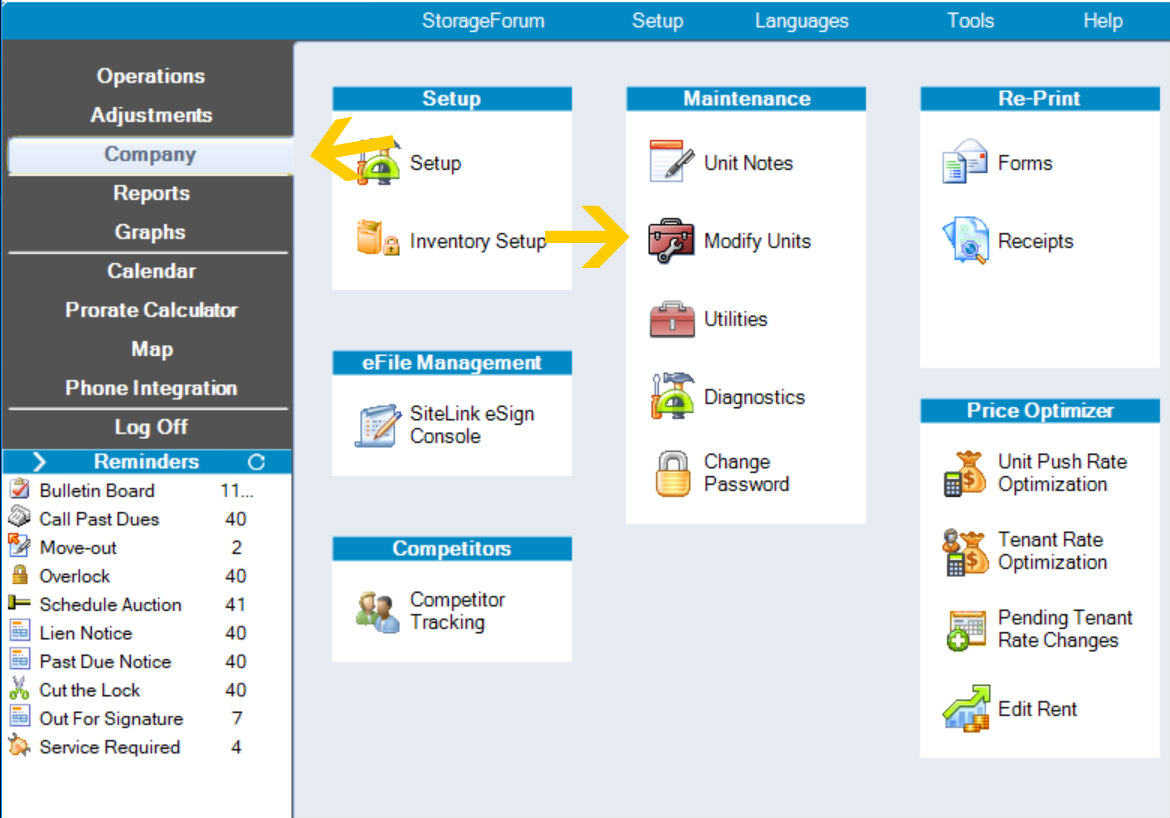 All of the unit attributes that we've identified as coming from SiteLink will be across the top of the screen.
Please note that if any units are mislabeled in SiteLink, they'll also show up incorrectly on SpareFoot.
On the bright side, it's super quick and easy to make modifications to unit attributes in SiteLink!
1. Click the checkbox(es) to the left of each unit that needs to be edited.
2. Click "Edit selections" on the right side of the screen. You'll see a screen pop up that looks like this: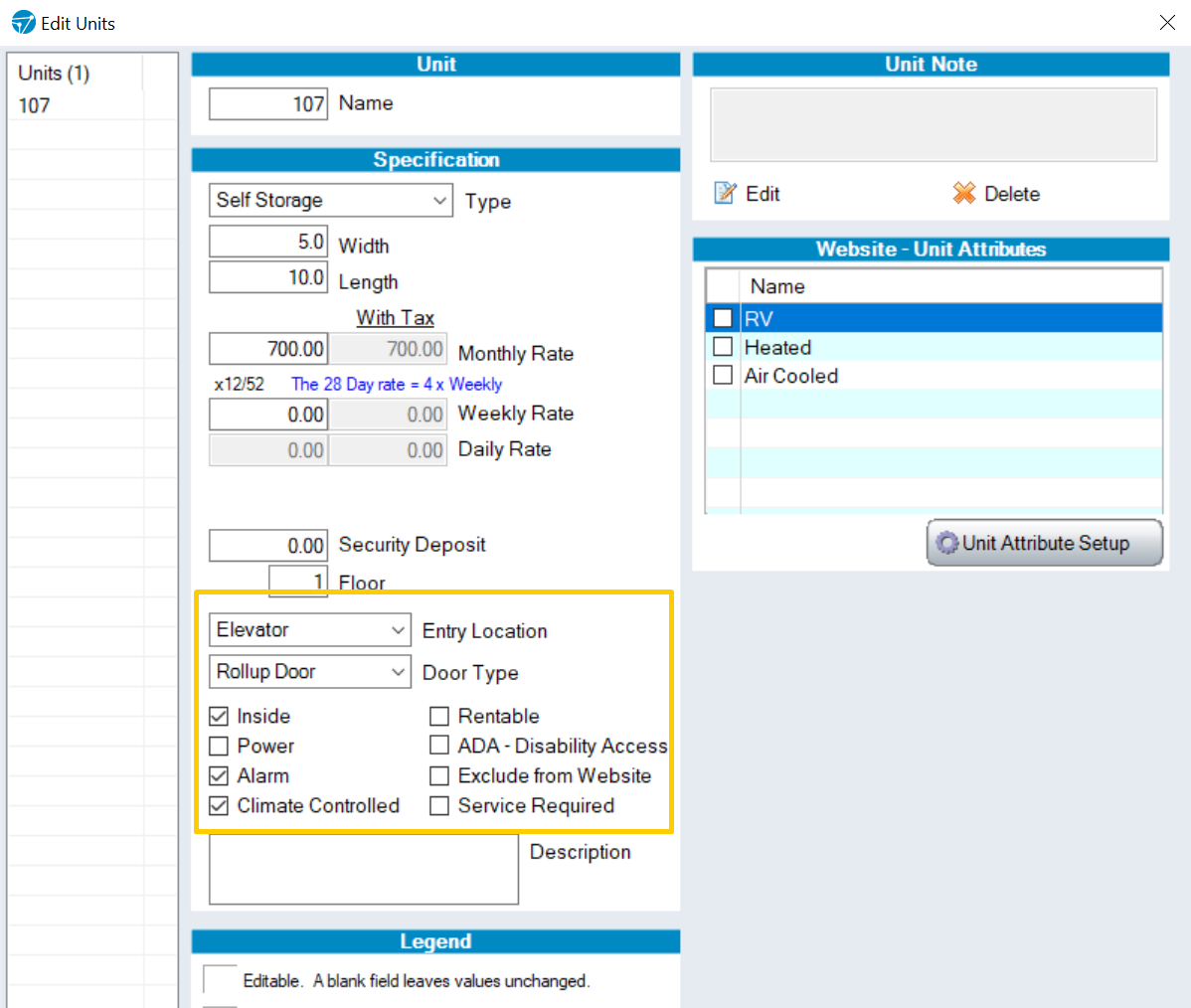 3. Make whatever changes you need to make to the units.
In our current example, we're attempting to mark these four units as not inside. To do that, we should uncheck the "Inside" box.
4. Press OK.
You'll see the new unit attributes that you've saved updated on SpareFoot within the hour!
Editing unit data in MySpareFoot
1. Navigate to the Features page in your MySpareFoot account.
2. From the Units tab, click Edit for the row of the unit group that you need to make changes to.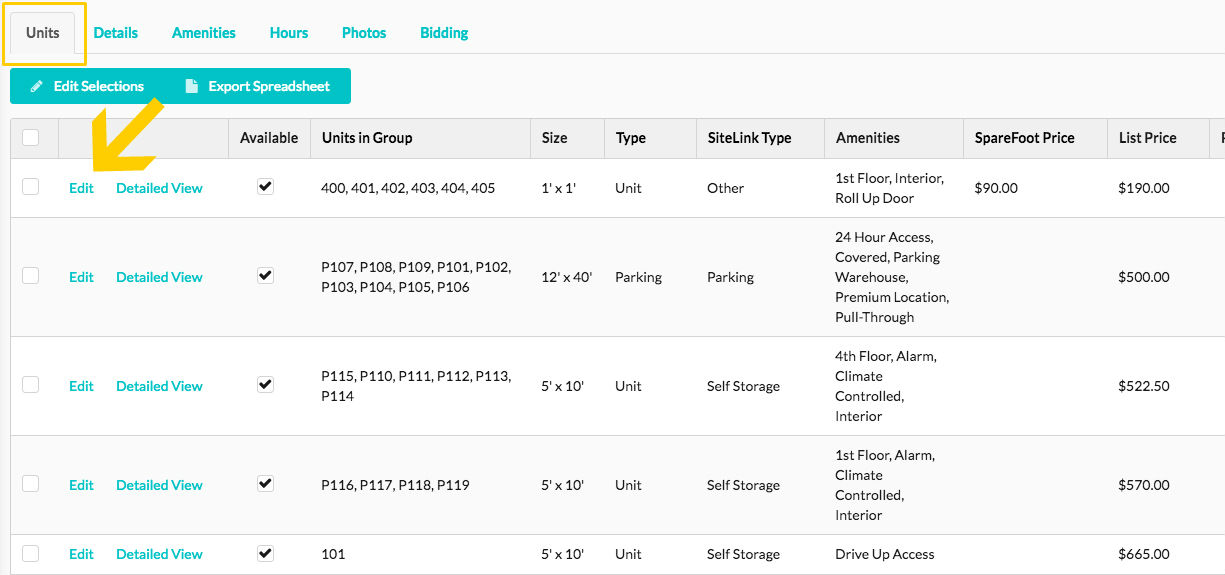 3. Select the applicable amenities for that unit group.
Don't forget, if a field is grey and you aren't able to make any changes, that means that the information is coming from your SiteLink software. We've highlighted the required fields in the screenshot below, but the more detail you can add, the better! This will help customers make the best choice for their needs.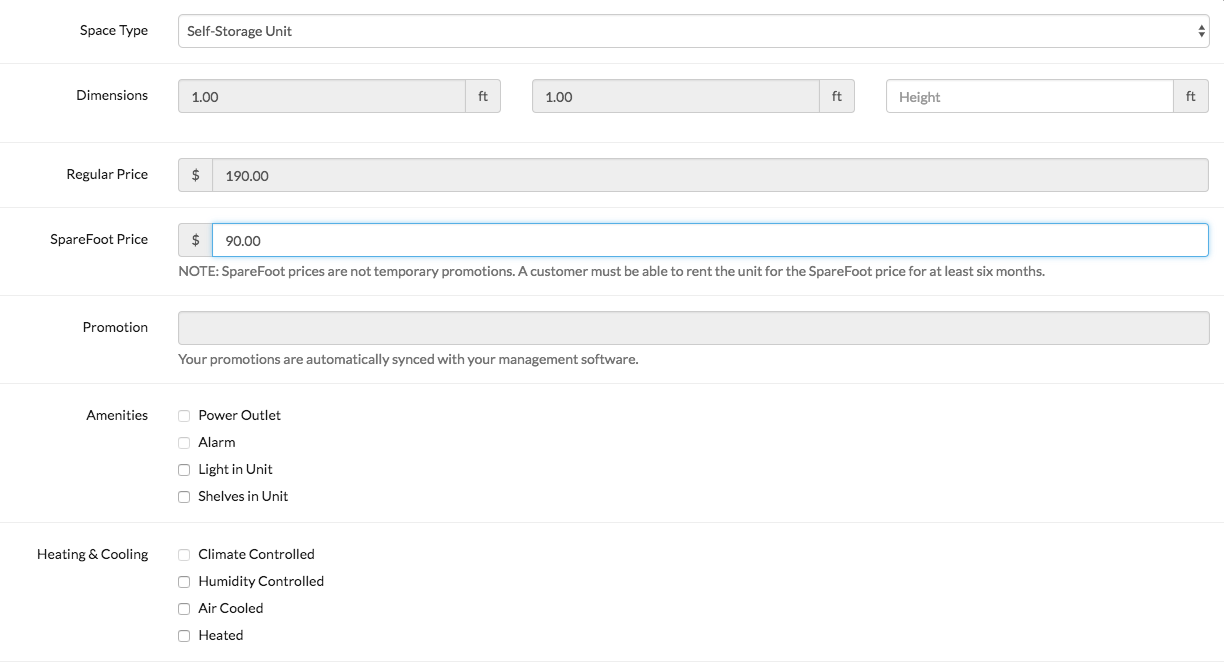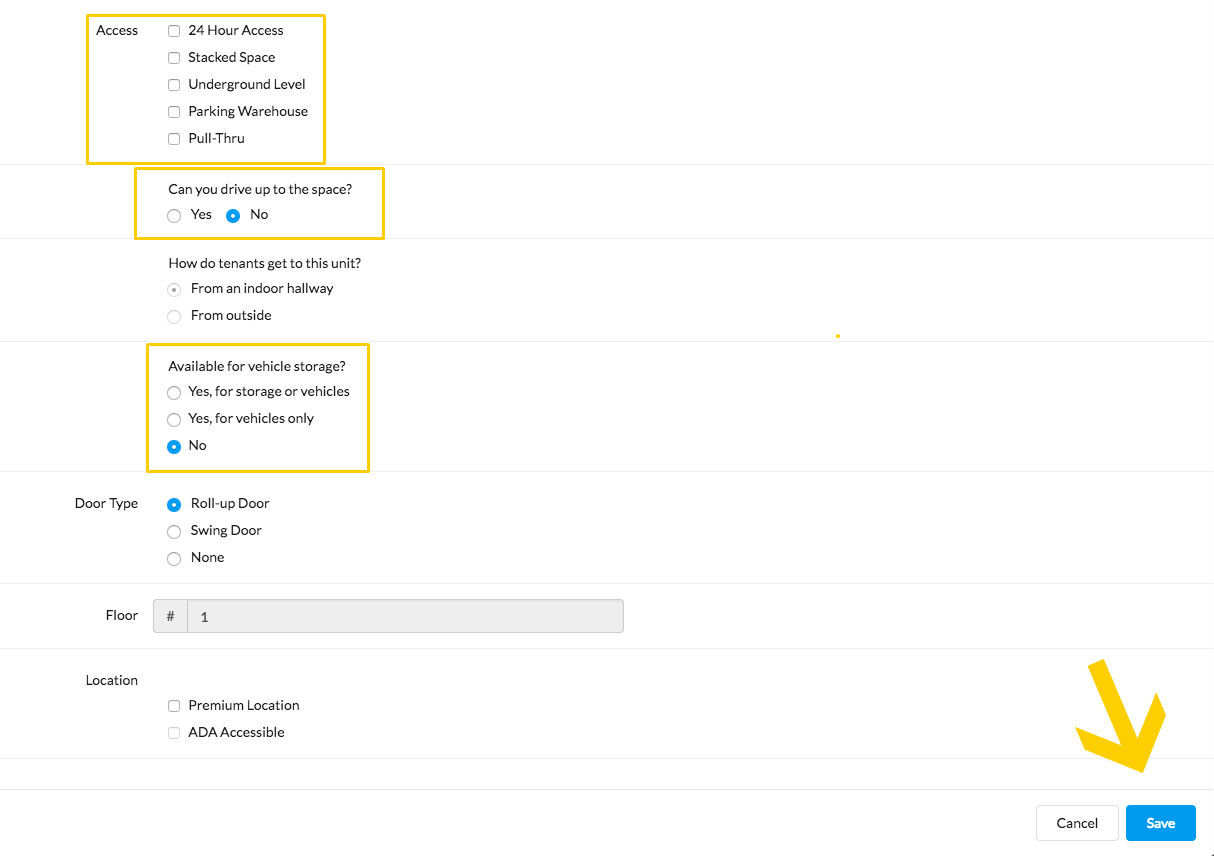 From this window you can also add, edit, or remove the SpareFoot price, which is a discounted price applied to the unit price for at least 6 months.
4. Don't forget to click save when you're done!