While it's actually quite rare that a unit needs to be deleted, we understand that certain scenarios (such as construction or other changes to the physical layout of your property) may mean that certain units in your inventory no longer exist.
To delete a unit out of your inventory:
1. Login to your MySpareFoot account.
Need help logging into MySpareFoot? Check out this article for more information.
2. Click "Features" in the left-hand navigation panel.

3. Click "Edit Unit" next to unit you'd like to delete.

4. Scroll to the bottom, and click "Delete Unit".

5. Select the reason for deletion in the pop up window, then click "Delete Unit".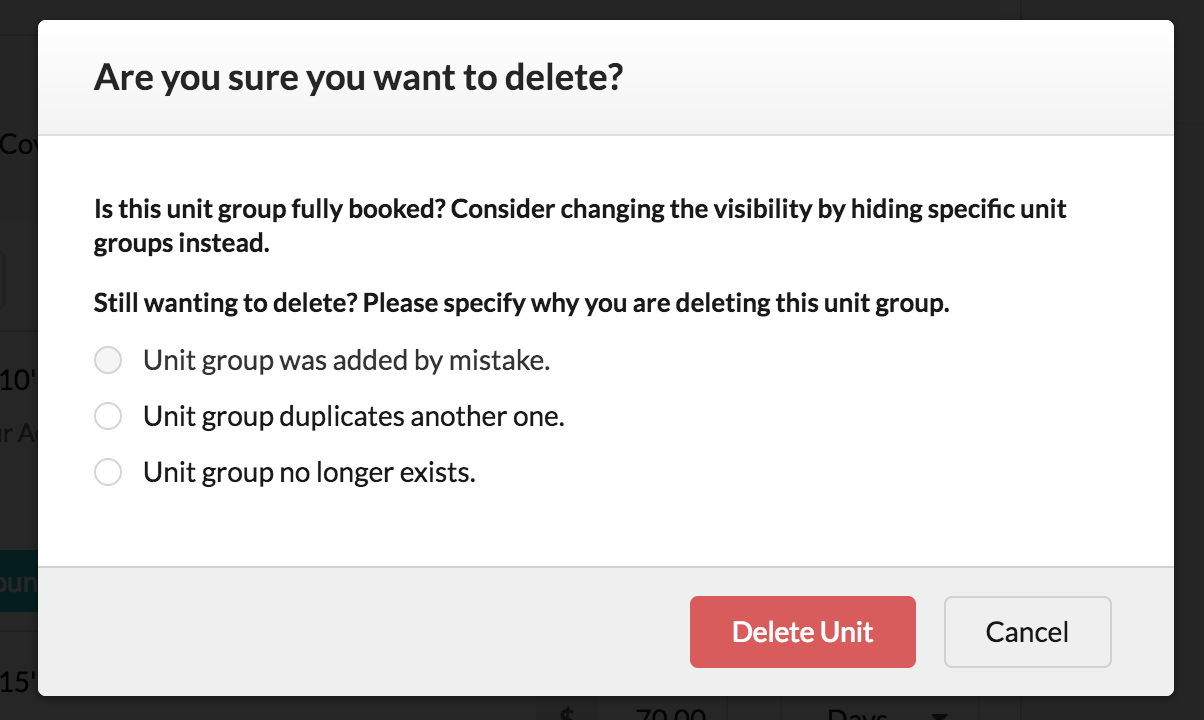 Keep in mind that this action cannot be undone. If the unit group is fully booked, consider changing the visibility by hiding specific unit groups instead of deleting. Your MySpareFoot portal also makes it super-easy to edit your unit details (such as pricing, size, and availability).
Please check out the below articles for guidance about updating your units in MySpareFoot:
Still have more questions? Contact our Support Team.