Before you sync your promotions to SpareFoot, you're going to need to check the way to promotions are configured in SiteLink.
So, first thing's first - let's navigate to the discount plans interface in SiteLink. You can do this one of two ways.
SiteLink Web Edition is the self storage manager used on a daily basis to manage your inventory and tenants. You can only manage and edit information (like discounts) for one facility at a time. The Corporate Control Center is different from Web Edition - it's a program used to manage multiple sites' data and permissions. Any changes made in the CCC can apply to every facility in your SiteLink account.
From the Corporate Control Center:
Login to the Corporate Control Center and click "Discount Plans"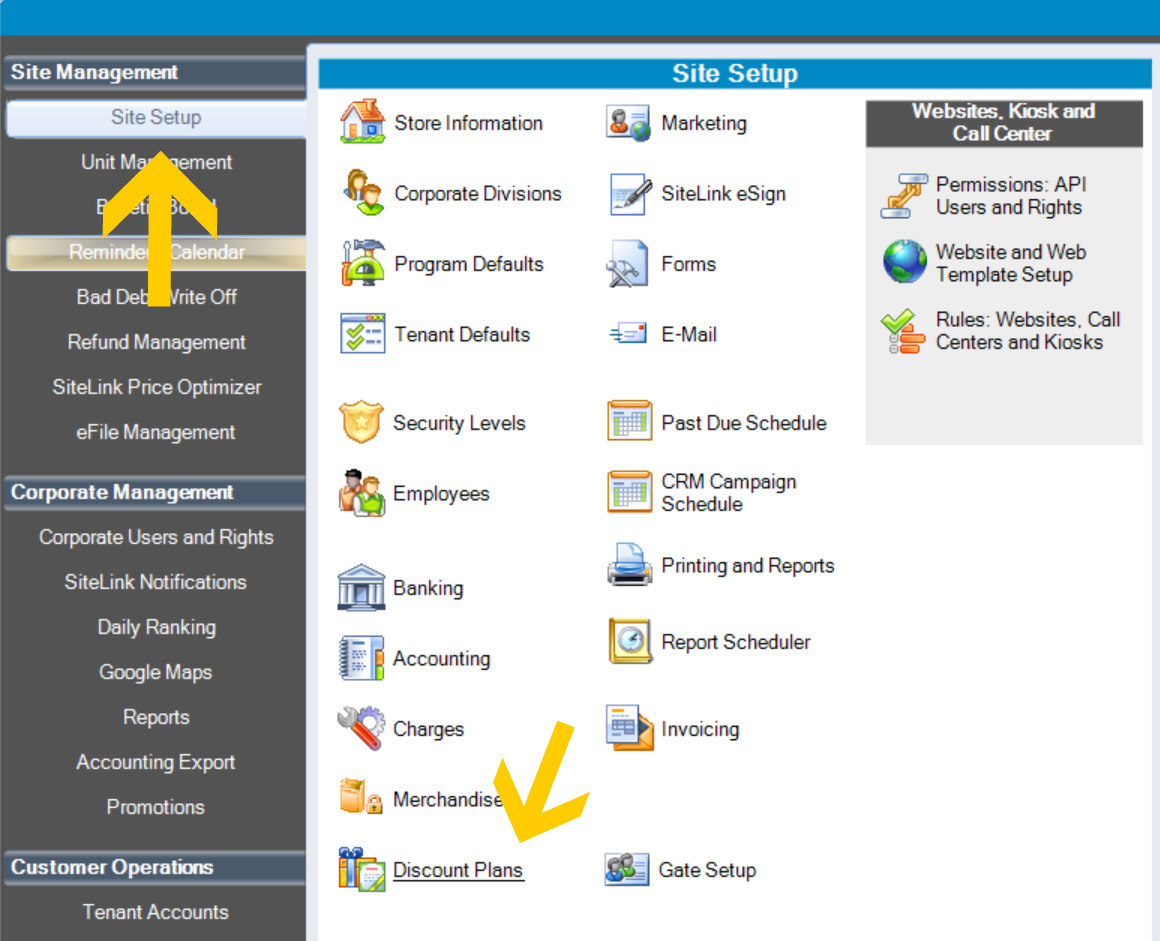 Select the facilities you would like promotions to display on in your account. Then click "Next." 
From SiteLink Web Edition (SLWE):
Login to SiteLink Web Edition and click "Setup".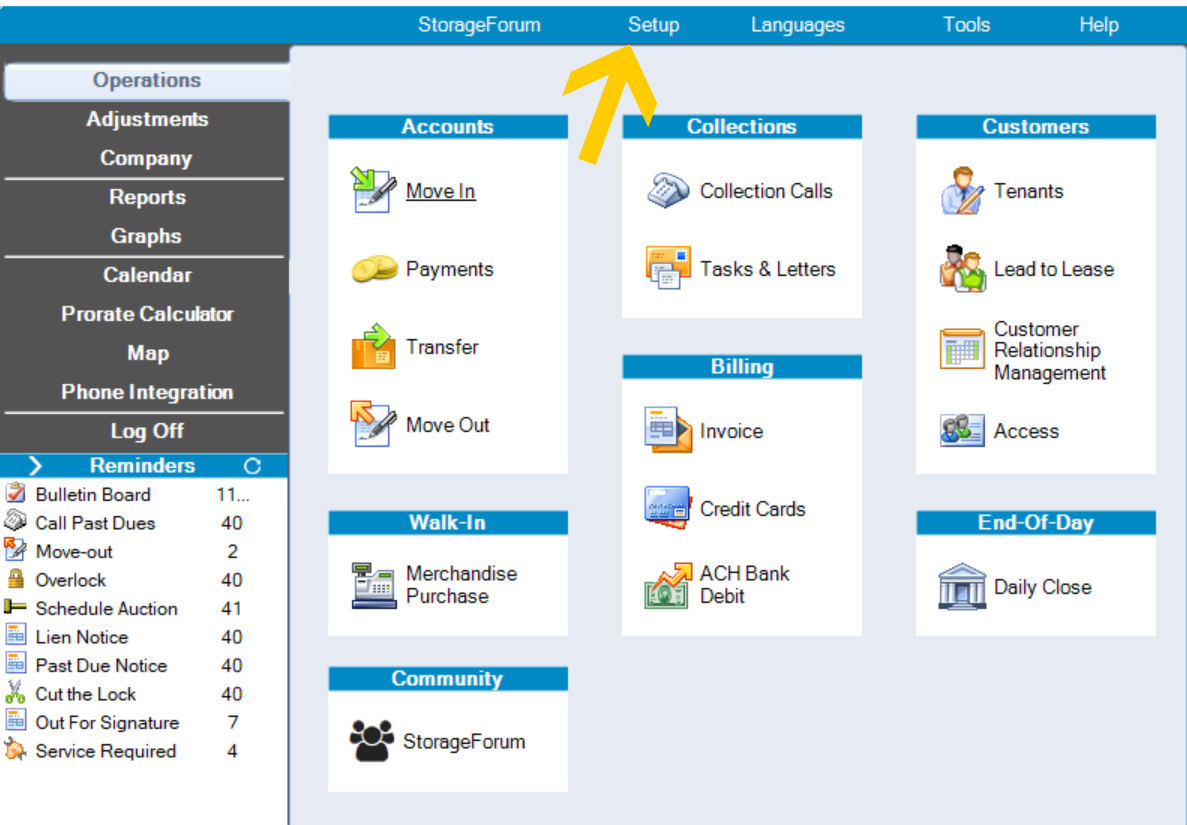 Click "Discount Plans"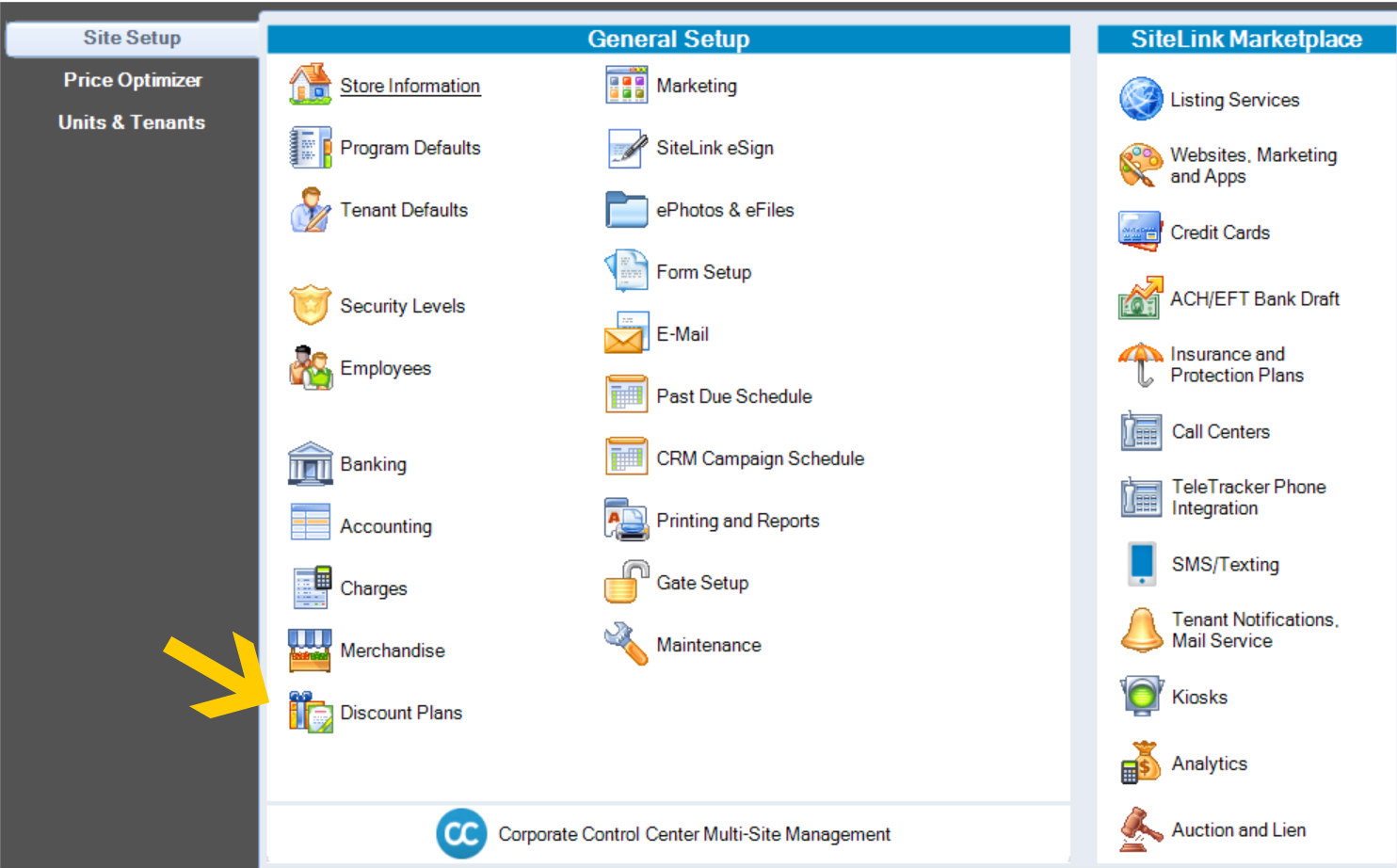 NOTE: There may be some permissions restrictions that may prevent you from accessing Discount Plans from SiteLink Web Edition.
You're ready for Step 2!