When SpareFoot sends a reservation to a Self Storage Manager integrated account, the reservation will be assigned a unit number and the tenant information will be sent to your Reservations list. To access these reservations, follow the steps below:
Step 1: Log in to Self Storage Manager.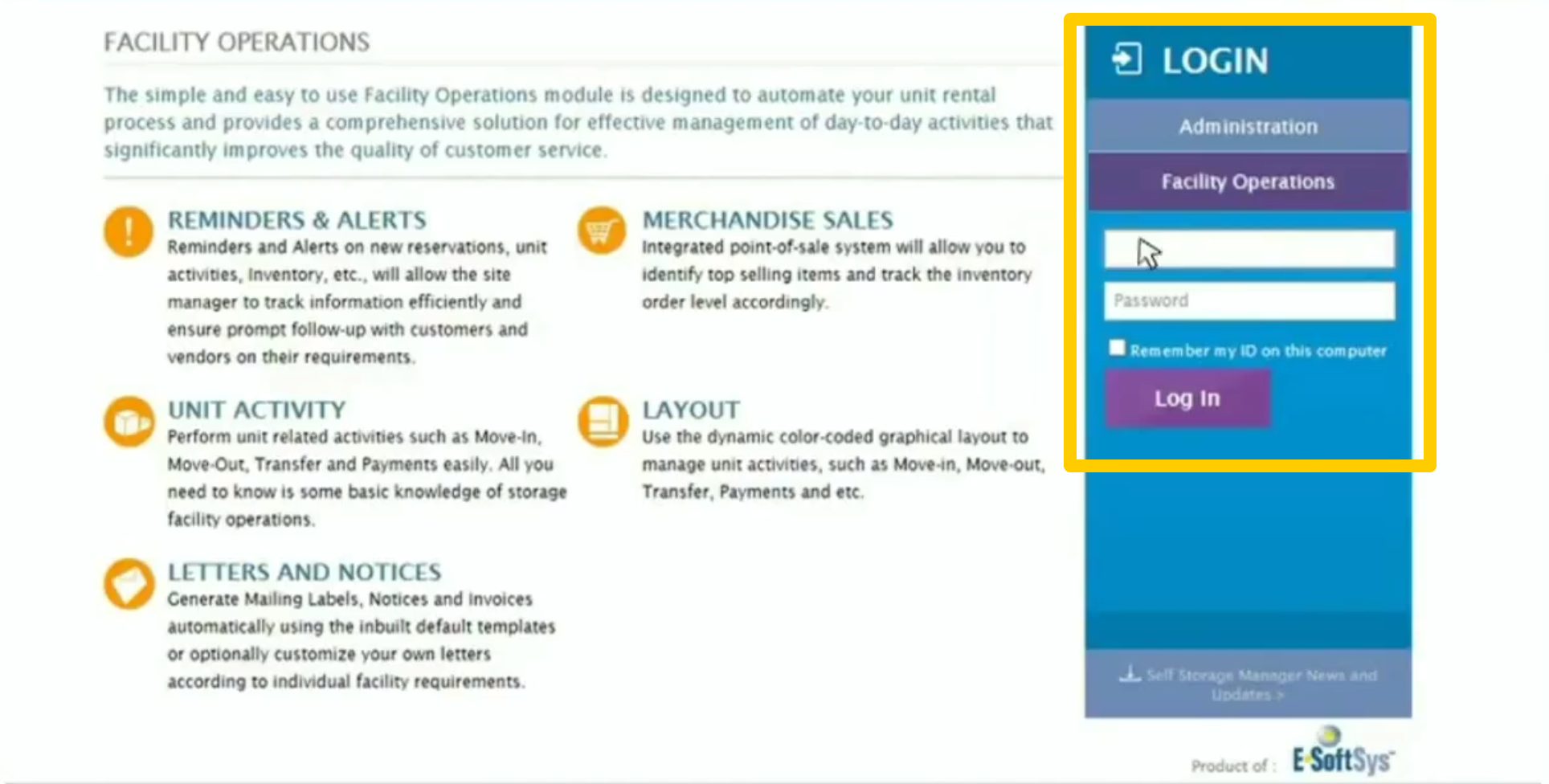 Step 2: Click on "Reservations" from the Home page.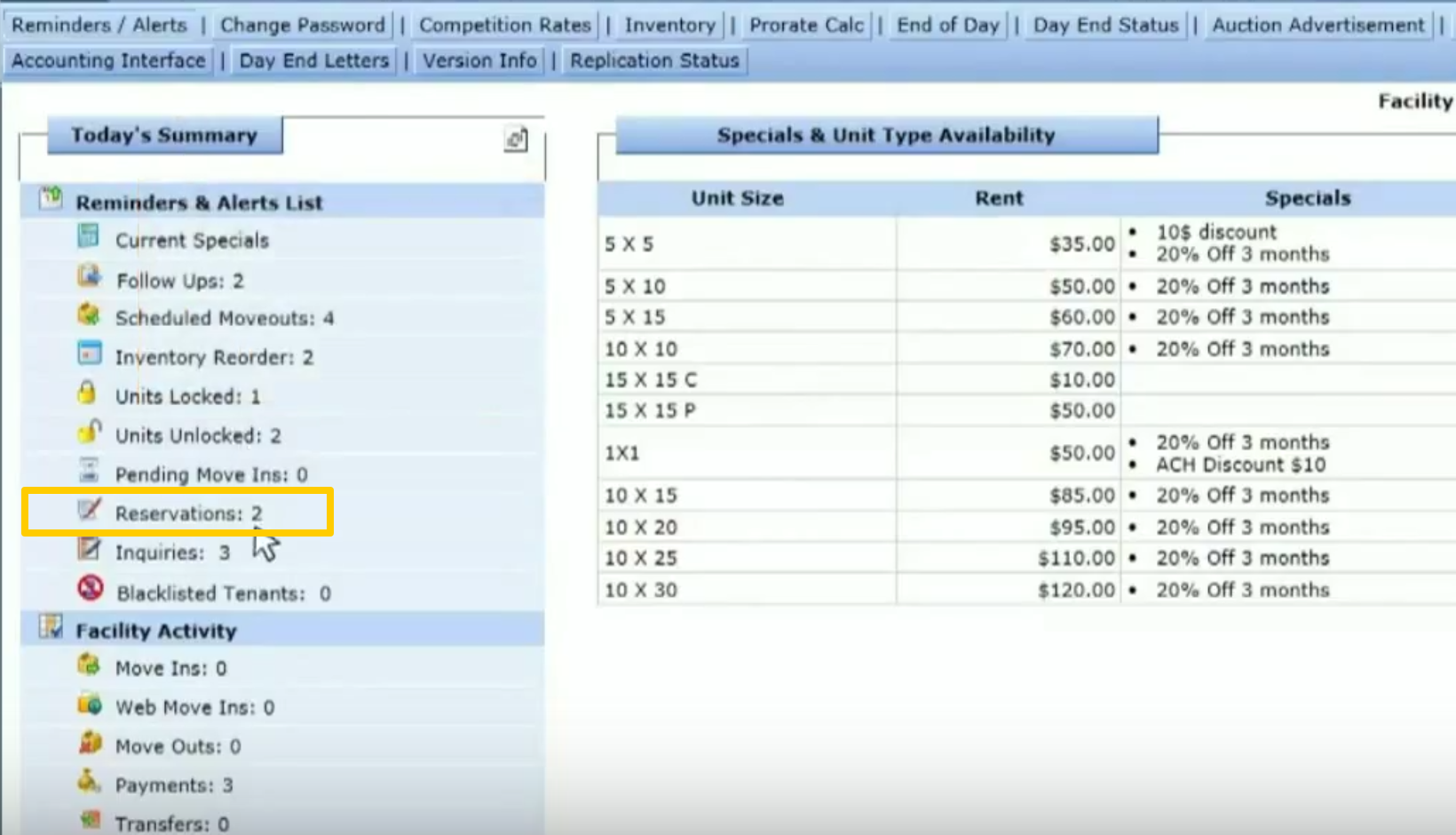 Step 3: Double click on any reservation to make edits, move in tenants or cancel a reservation.
From here you can confirm a reservation, cancel a reservation or make edits to the reservations such as change the unit size or number. Keep in mind that Self Storage Manager does not distinguish which reservations are SpareFoot reservations vs. which reservations may have come from your website, so be sure to refer back to your SpareFoot reservation notification emails.
For a guided tour of how to make edits to your reservations, check out Self Storage Manager's video tutorial.
Still have more questions? Submit a request.