Though we wish every customer who reserves a storage unit on SpareFoot ultimately moves in, sadly plans do change. This article explains what to do if you're notified that one of your SpareFoot customers might not need their unit.
25% of these customers still move in!
Since 2013, SpareFoot has been keeping track of customers who notify us that they no longer need their storage reservation.
25% of these customers actually wind up renting with the facility where they reserved!
Most of the time, customers need storage because of a major life event, like moving. Since moving plans can be volatile, we weren't surprised to learn that the most frequent reason that these customers wind up moving into their storage unit is because their moving plans changed. 
Next up, we'll talk about the different ways you can learn that a customer no longer needs their unit and how each scenario works.
If the customer notifies SpareFoot:
There's two ways for customers to notify SpareFoot that they might not need their storage unit:
SpareFoot has a Customer Service team who they can call or email to ask questions, get help with their move, or make modifications to their storage reservation
Also, every customer who reserves a unit on SpareFoot has access to a portal where they can view, modify, and/or cancel their reservation (screenshot below)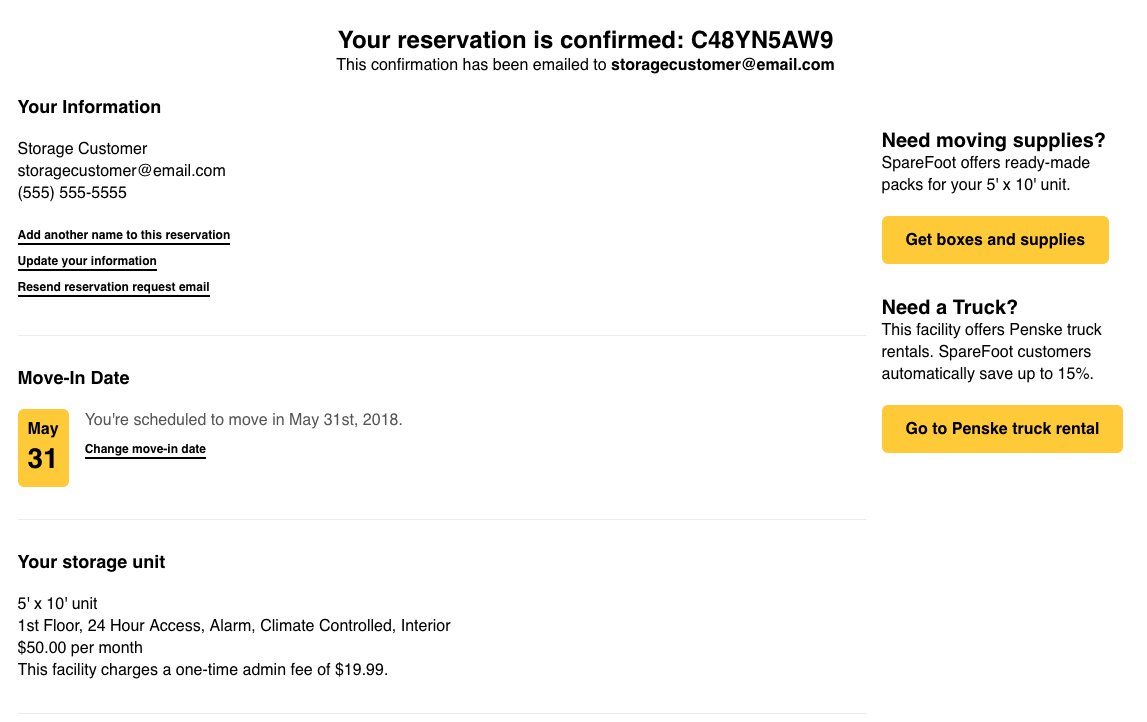 We'll email you:
If a customer lets us know that they don't need their storage unit anymore, we'll send you an email that looks like this: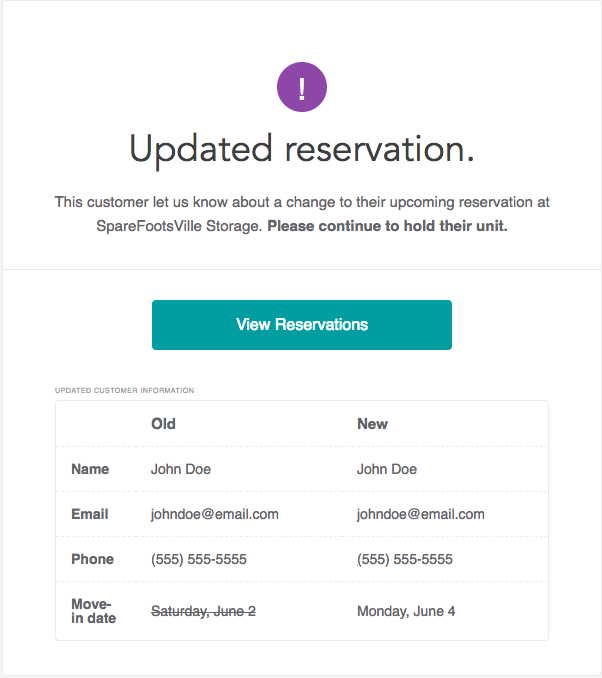 If the customer notifies you:
There's no need for you to do anything! Remember, it's never necessary to tell SpareFoot that a customer's plans have changed.  If the customer doesn't wind up moving in, just be sure to remove the charge for the customer on your monthly billing statement.