Login to your MySpareFoot account.
Click Features.
Click Details.
Scroll to the Reservation Window section.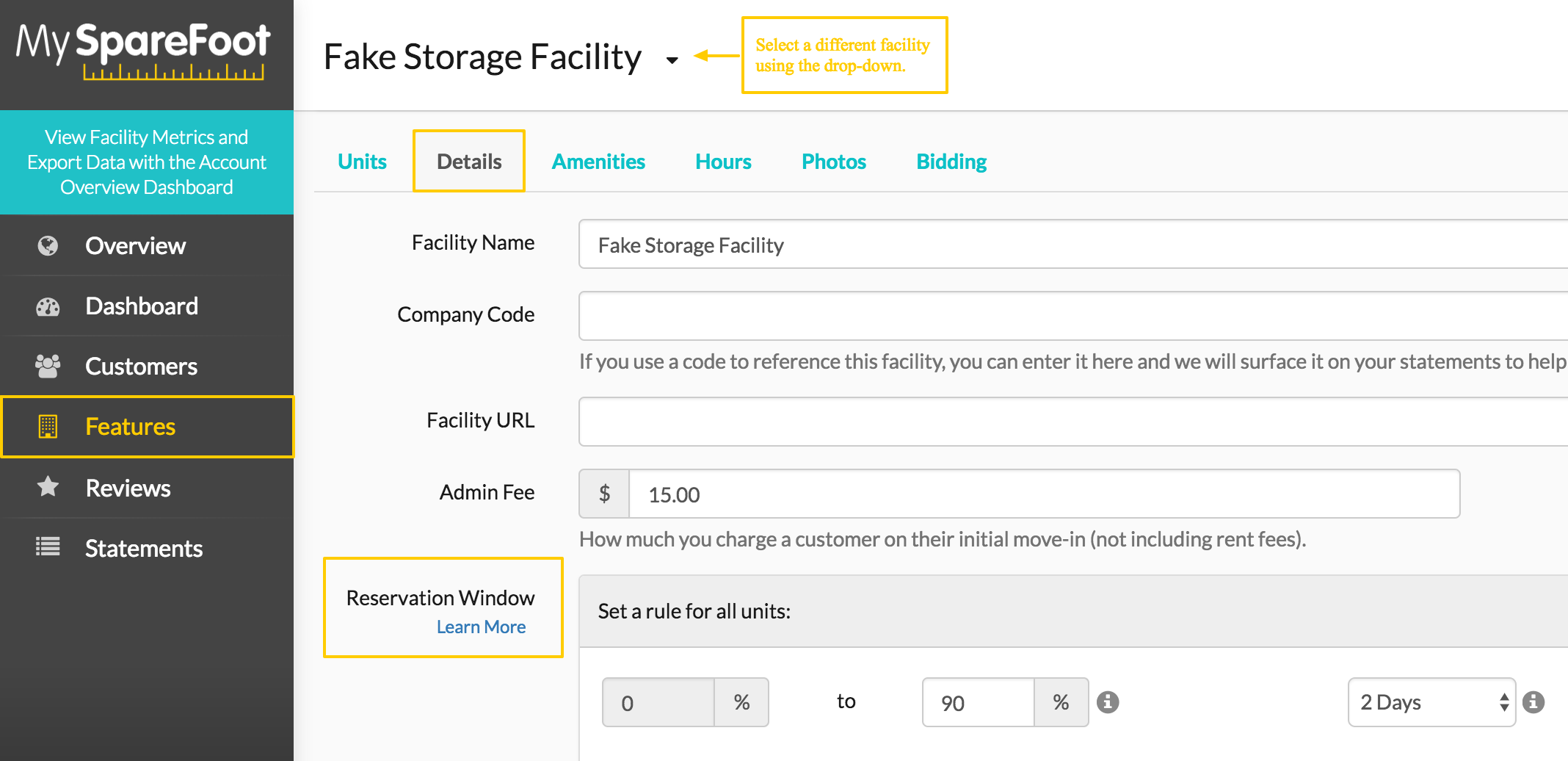 Note: At this time, there is no way to set an account-level reservation window. So, if you have multiple facilities on your account, you'll need to change the reservation for each facility.
Your reservation window is based on unit group occupancy
By default you'll be shown 1 rule for all of your units (0% - 100% occupied).

Select the size of your reservation window from the drop-down menu.

The options in this drop-down menu are hard-coded and are the only available options. For example, you can set a 9-day reservation window but you cannot set a 46-day reservation window.
Add a second rule (Optional)

Just click the green "+ Add a Rule" button if you'd like to create dynamic reservation windows for unit groups at your facility based on their occupancy.
Here's how this works:
The 0% and 100% boxes are hard-coded. If you type "80" into the box that currently says "60," the box on the bottom right will adjust to "81"
In the above example, there are 2 reservation windows set. In each, we calculate the occupancy of each of your unit groups (using data from your software) and set the reservation window for that group accordingly. Here's how it would work in the example from the screenshot above.

0% - 60% - Any unit groups between 0% - 60% occupied have a reservation window of 21 days.
61% - 100% - Any unit groups between 61%- 99% occupied have a reservation window of 60 days.
NOTE: Your first rule will always have a longer reservation window than your second rule. This follows the premise that as occupancy goes up, the reservation window shrinks.
Add unit group overrides (optional)

Click "save changes" At the bottom of the page.
See your reservation window in action!
Just click over to the "units" tab and you'll see the reservation windows for each of your unit groups.

How do Reservation Windows affect my SpareFoot listing?
Customers are unable to book units on dates which fall outside the reservation window you've specified.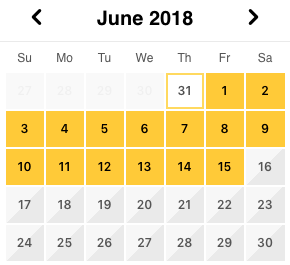 Need help? Click "Learn More!"
This guided tour will walk you through this function from right inside the interface.