First, log in to your MySpareFoot.com account.
Just go to www.mysparefoot.com from your internet browser. You'll either be prompted to log in or if your computer has saved your information from a previous login, then you'll be automatically logged into your MySpareFoot dashboard.
Once you are logged in, click the drop-down arrow next to your facility name.
When you log in, your default view will be of the Dashboard tab in the left-hand navigation panel (shown in the image below). From here, just click on the drop-down arrow to the right of your facility's name.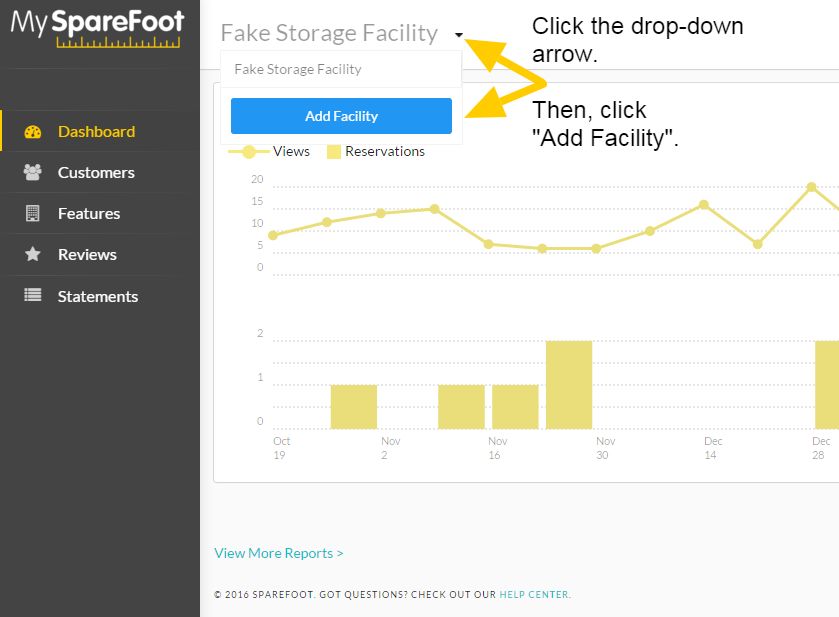 Click "Add Facility".
Once you click "Add Facility" you'll be prompted to either add the information on your own, or pull one in through your storage management software.
If you do not use storage management software or do not plan to integrate your storage management software with SpareFoot, then select "I will enter it on my own" and click next.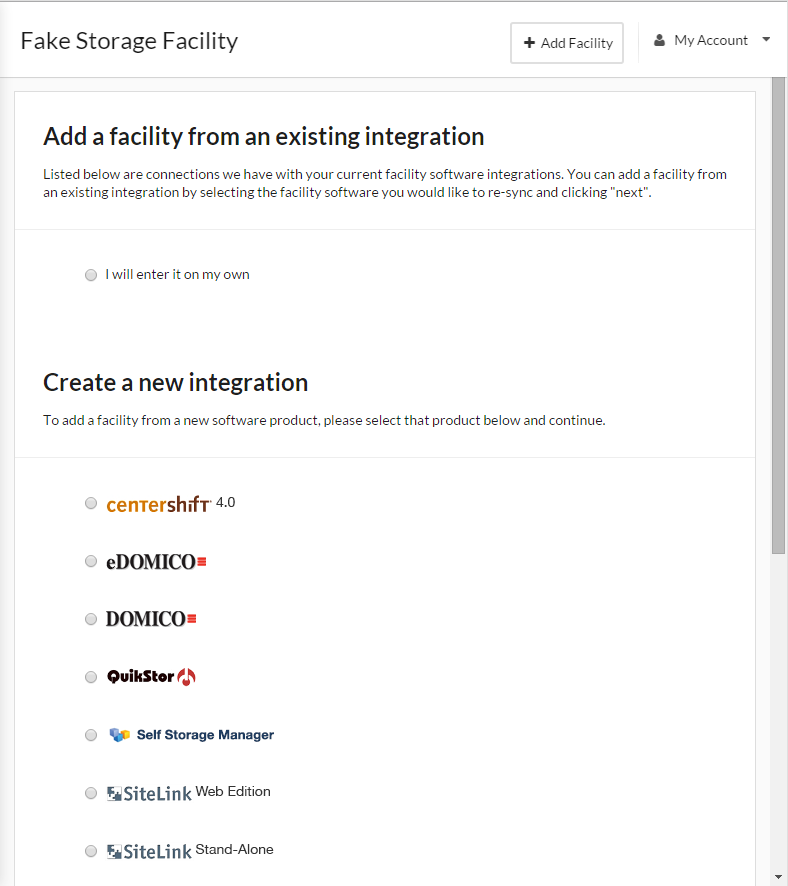 Lastly, complete your facility details.
Once you've added your new facility, you'll want to complete your facility details! For a quick refresher, check out our Help Center article on Completing Your Facility Details.
Don't forget to Optimize Your SpareFoot listing to ensure you are getting the most from your SpareFoot account!