If you're a SpareFoot client and you're using storEDGE to manage your facility, you may have previously opted to create your facility listing "manually." This means that you opted to manage your units and prices in MySpareFoot instead of by using the free storEDGE integration. This also means that you've already added hours, photos and amenities in MySpareFoot to the non-integrated facility.
If you're ready to integrate your SpareFoot account with your storEdge software and save time by automating updates to your listing, just submit a ticket to our support team. We can do a super quick copy of the information you've already entered in your MySpareFoot account so that you don't need to re-enter it.
Activate the SpareFoot API in storEDGE
From the Corporate level in storEDGE, click the Setting icon in the menu column on the left. Then, click API under User Management.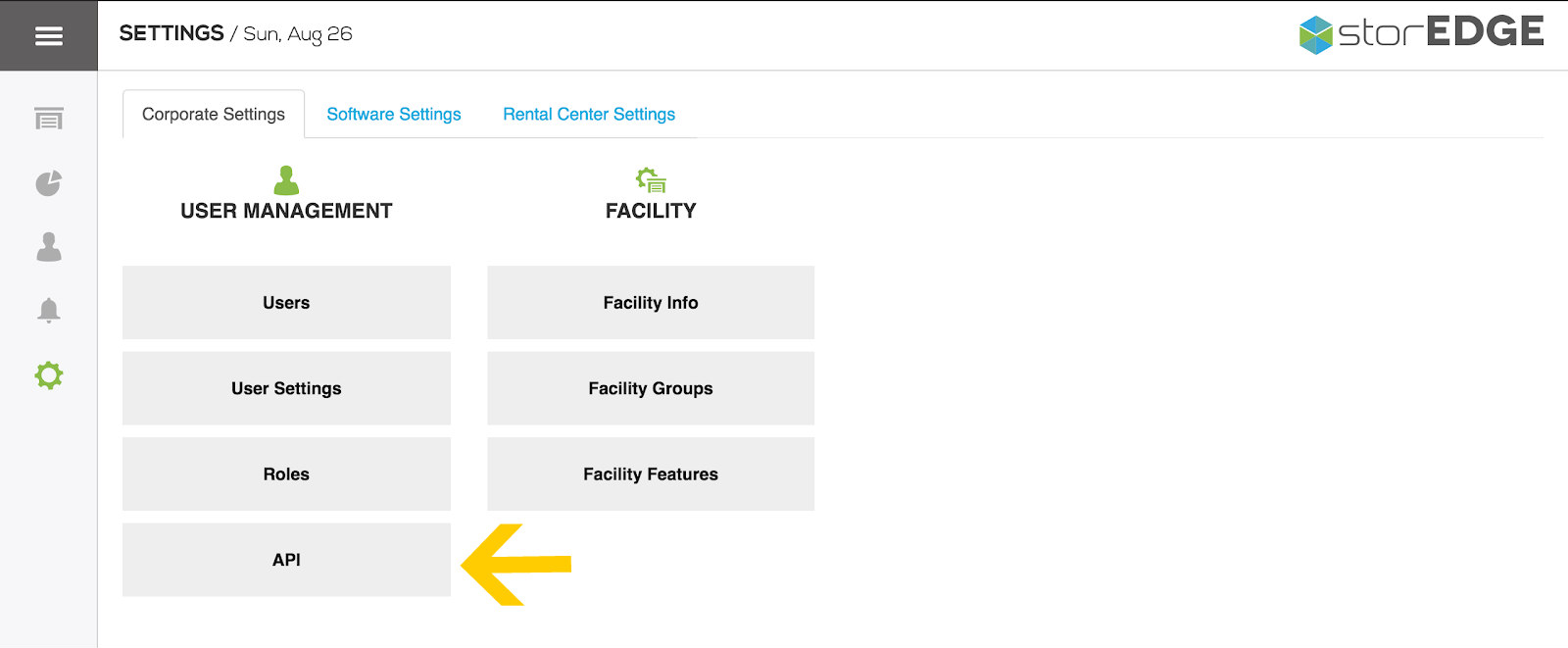 Next, scroll down to ensure that Online Marketing Service - SpareFoot is turned On. If you don't see this option in the list, you will need to contact storEDGE support to have it activated.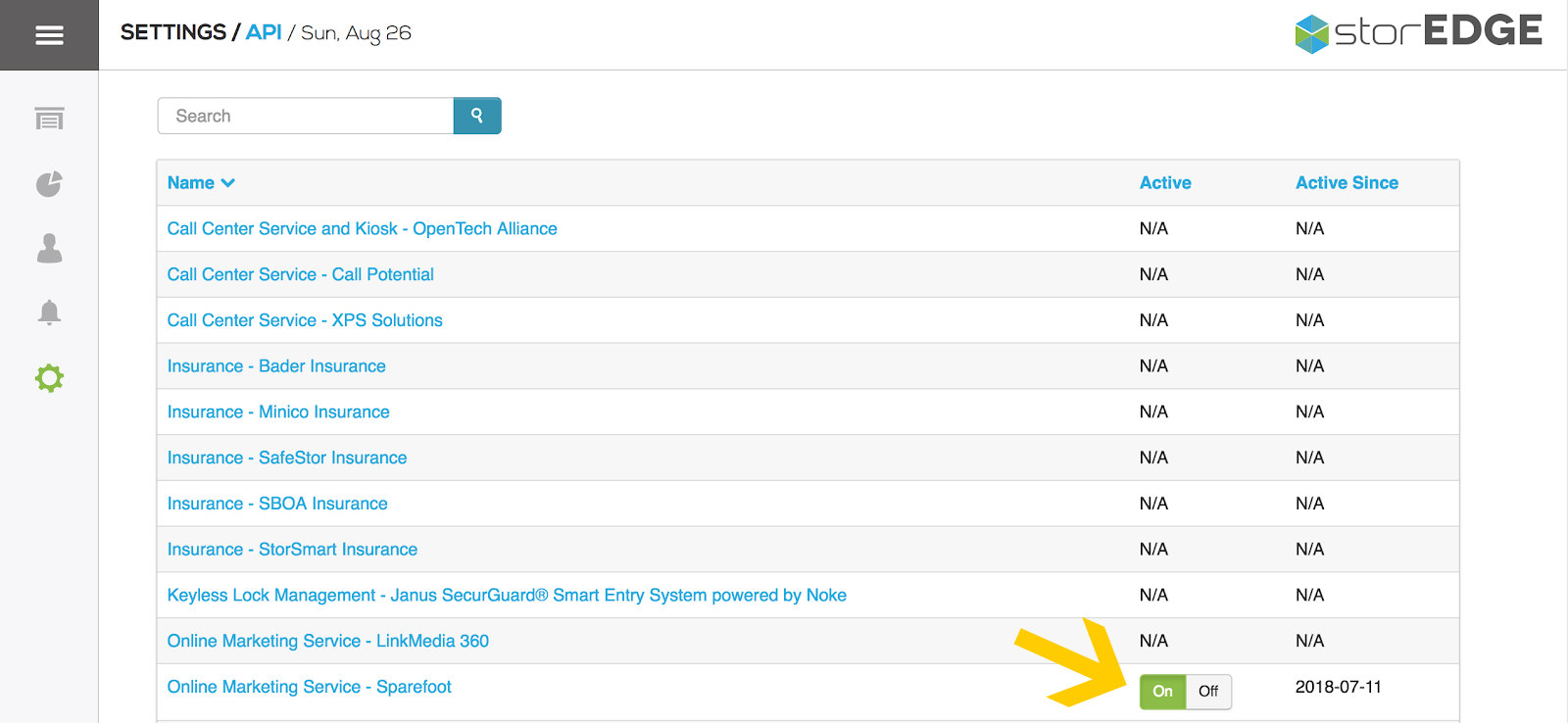 Once activated, click Online Marketing Service - SpareFoot. On the edit screen, make sure all Specific API Permissions are checked and "Access All Facilities" is checked at the bottom of the screen. Be sure to click Update API Association if you make any changes.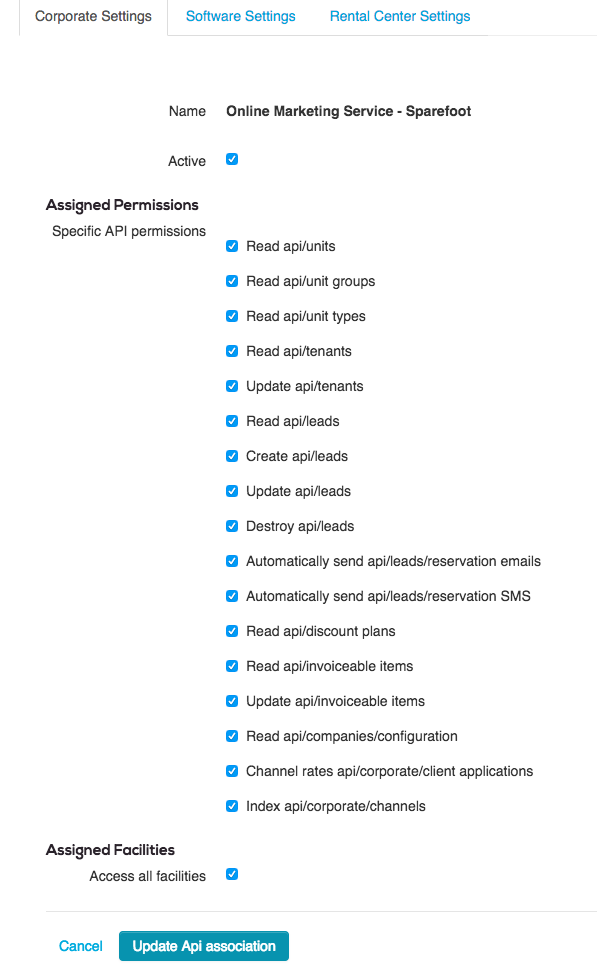 Add the integration to SpareFoot
A storEDGE integration must be completed by our Support team. Once you've completed all of the above steps, submit a ticket including your company ID and we'll finish everything up!