Our storEDGE integration gives you the ability to automatically sync promotions to your SpareFoot listing. If your facility listing is integrated with storEDGE, follow the instructions below to be sure that your promotions sync correctly.
Navigate to Rental Promotions Settings
From the Corporate Settings page in storEDGE select "Rental Promotions".

 
Then click "Edit Corporate Discount Plan".

  
Click "Edit" for the promotion that you would like to sync.
Under Channels, check "Online Marketing Service- SpareFoot"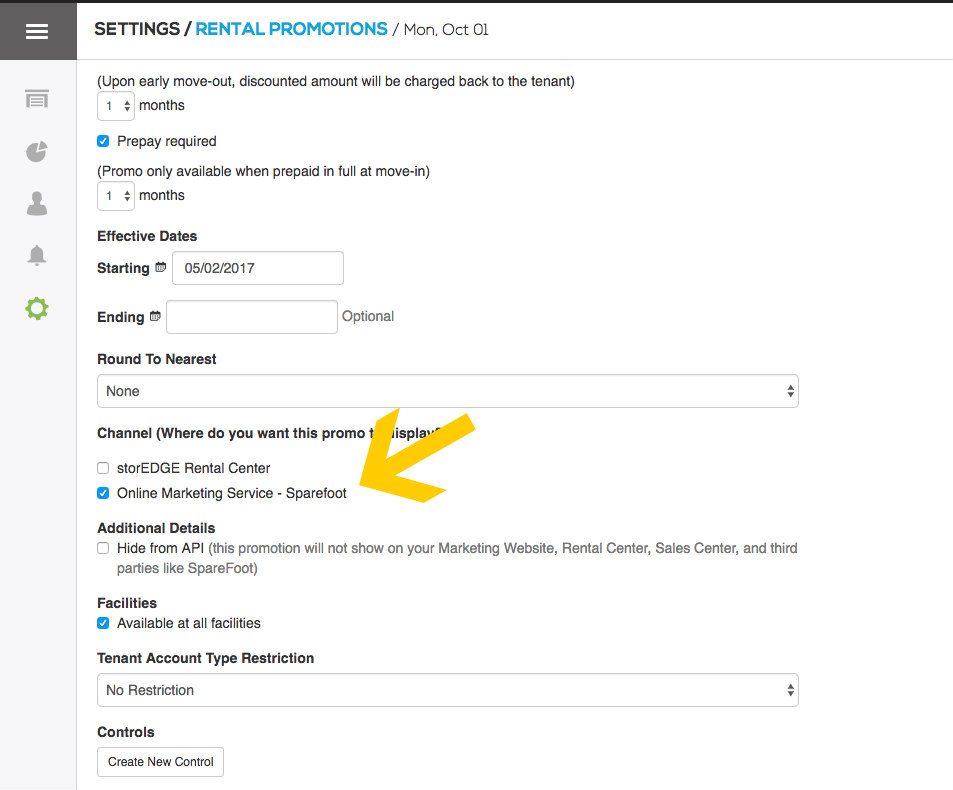 Note: Advanced Promotions needs to be activated in order to use channels. Please reach out to storEDGE support if you need Advanced Promotions activated. 
Set a public description for the promotion
This is the field we will use for the text of the promotion. If you have set a required length of stay, that information will be added to the promo as well. Ex: First month free, Requires 2 month stay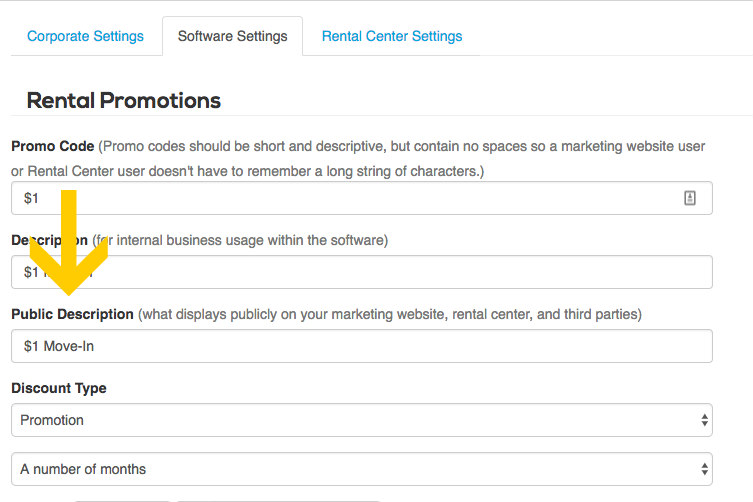 Set a priority for the promotion
The promotion with the most important priority (which is the lowest number) will be shown on your SpareFoot listing. Be sure that each promotion has a unique priority set so that our system knows which one to select if multiple could apply.
Note: If there is no priority set, the promotion will not be shown on SpareFoot.

Once you have configured your promotions to sync to your SpareFoot listing, you should see the updates after the automatic overnight sync. If you would like to speed up that process, just reach out to our support team at support@sparefoot.com and we will be happy to manually refresh your listing.
If you have questions about how configure promotions in storEDGE, please reach out to the storEDGE support team at support@storedge.com or 913-954-4745.