Offering your tenants the option to complete their move-in online gives you the ability to facilitate more move-ins without the need to have in-person contact with your tenants. This can be especially useful in the event that person-to-person contact is not advised (such as during a pandemic).
If your SpareFoot account is integrated with either storEDGE or SiteLink Web Edition, you can link directly to your online move-in experience from the customer's SpareFoot reservation confirmation page. This makes the contactless move-in process even easier for you and your customers.
Customer Experience
If you have opted into marketplace online move-ins, customers will see an E-RENTAL badge on your listing in SpareFoot search results, and on your facility page after a customer clicks on your listing.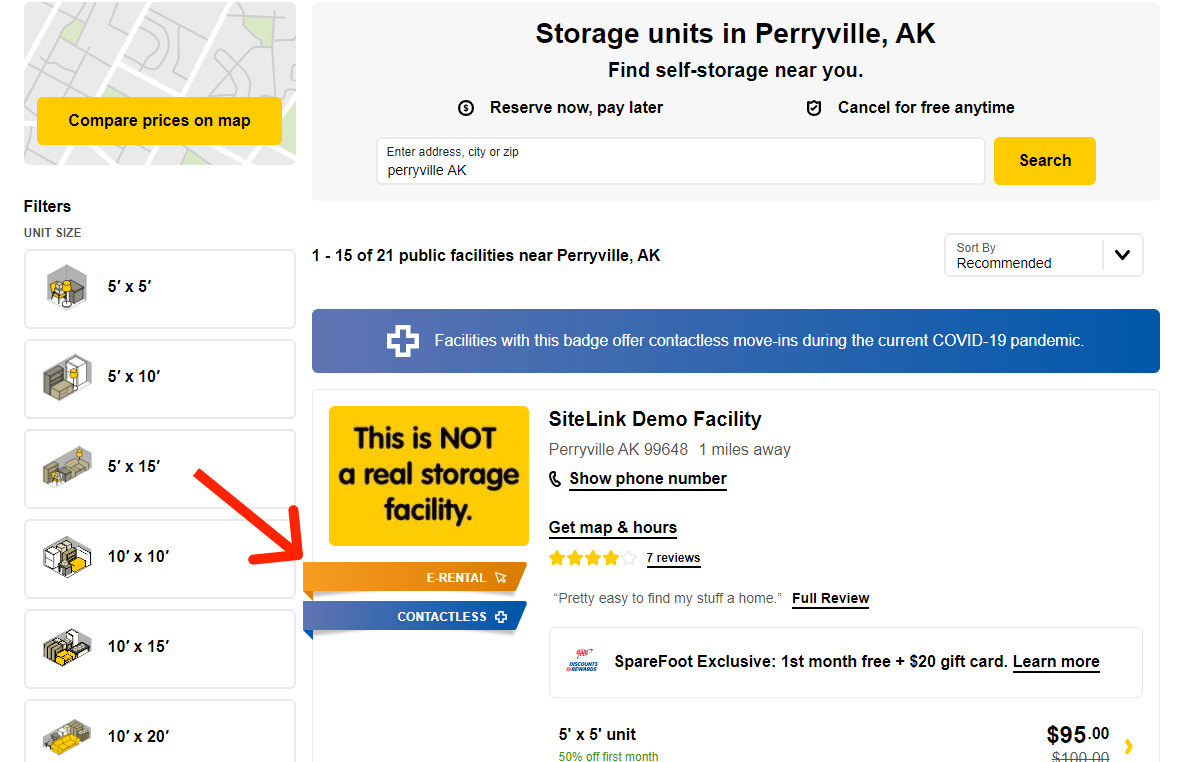 After placing a reservation, customers will also see a section at the top of their Move-In Confirmation page highlighting the ability to sign their lease online. Clicking the Continue button will take them to your online move-in experience as set up in your software.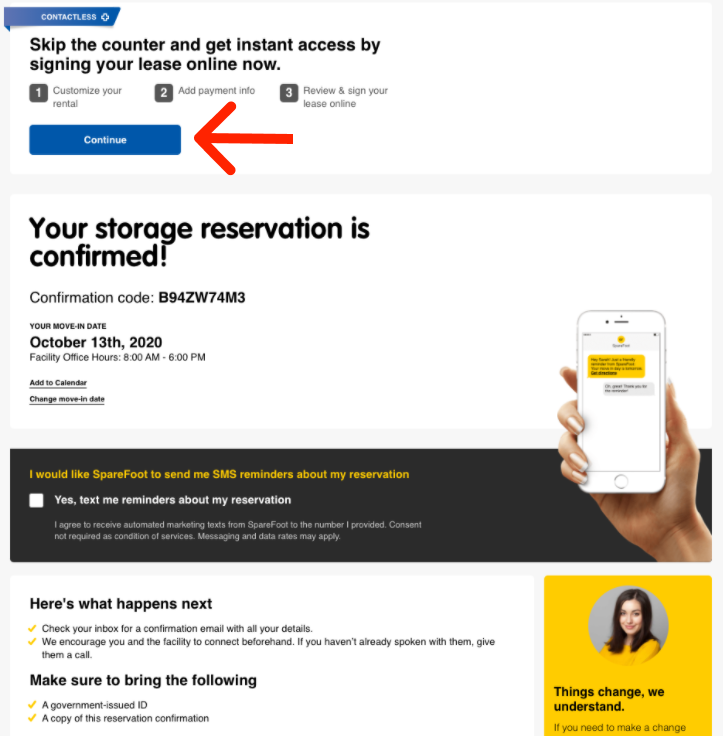 Please be sure to check that your Admin fee is correctly entered in the Details section of MySpareFoot so that the fee shown on the customer's reservation matches the fee in your software.
How do I set up Online Move-ins for SpareFoot customers?
Important:
Before you can offer online move-ins through the marketplace, you must first enable online move-ins in your software. Check out our articles to enable online move-ins from either
SiteLink
and
storEDGE
if you haven't done so already.
Online Move-ins are set at the account level, meaning that if you opt-in, all facilities on your account will receive the E-Rental badge.
Log into your MySpareFoot account and navigate to the Move-ins Page.

Select the Online Move-Ins tab.
Click the Yes radio button to opt in and then click Update.